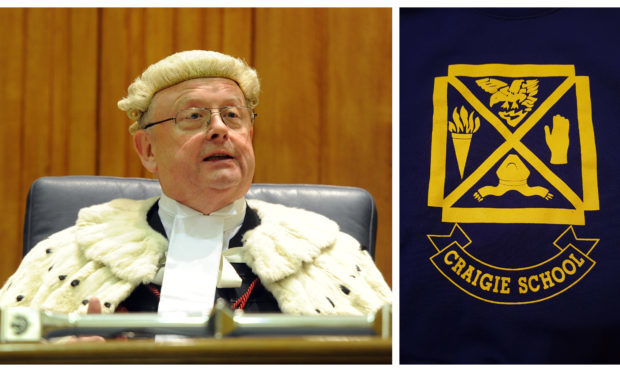 Pupils have been told to start raising nearly £2,000 after parents voted to keep the school badge at the centre of a heraldry dispute with the country's Lord Lyon.
Children at Craigie Primary School in Perth had discovered they were breaking an ancient law on heraldic design and faced an £1,800 bill as a result.
Parents were surveyed and asked if they wanted to avoid the bill by changing the design of the school crest for future use on uniforms.
They voted overwhelmingly in favour of keeping the current controversial design and now pupils have been told they have to raise the cash themselves.
Head teacher Lesley Gibson told parents more than 70% had voted to keep the heraldic design and said: "Our legal team have been fully involved in supporting us through discussions with Lord Lyon's office.
"We are pleased to let you know that we can still use any item that already has the logo on it – e.g. sweatshirts, book bags, headed notepaper etc – we just cannot order new items displaying the logo, until the registration fee is paid.
"In order to raise the money, we will plan fundraising events over the next few months."
The 200 pupils at the school are immediately being asked to donate two pounds to take part in a "dress down" or "dress royally" event tomorrow.
It is understood that the disputed crest has been worn by pupils at the school since the 1950s.
Craigie Primary has contravened the Lord Lyon King of Arms Act 1672, by failing to register its badge, which is classed as a coat of arms.
Under the Act, any organisation with a badge classed as "a heraldic device with an outline" must register its shield of arms with the Public Register of Arms and Bearings in Scotland, for a fee.
A shield with a school's initials would not be considered heraldic, but if it contained, for example, a lion rampant it would require approval.
A spokeswoman for the Court of the Lord Lyon said: "Every school badge has to be registered if it is heraldic.
"If they are not registered the school or organisation must cease using them."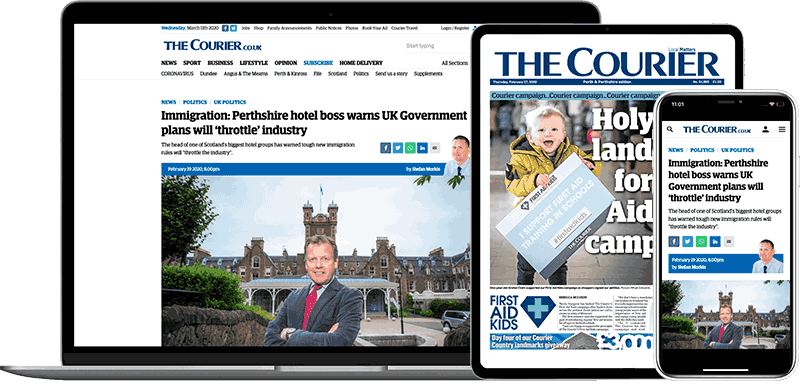 Help support quality local journalism … become a digital subscriber to The Courier
For as little as £5.99 a month you can access all of our content, including Premium articles.
Subscribe