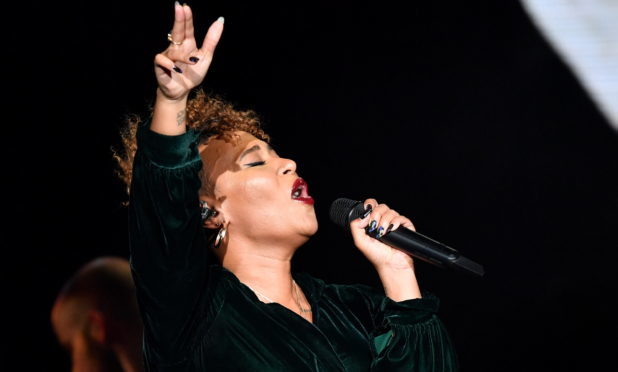 Perth's campaign to become the country's Christmas number one didn't have the strongest start.
The Fair City, seizing on a gap in the market, hopes to do for Christmas what Edinburgh does for Hogmanay.
But the odd choice of TV "personality" Mark Wright for the first revamped switch-on ceremony in 2013 divided the audience.
And there were more serious worries that, while bringing thousands into the city centre, many traders reported a downturn in trade.
But over the last five years, the formula has been tweaked and modified so the most recent events, featuring the likes of Billy Ocean, Alicia Dixon and Slade, have gone (largely) without a hitch.
But now, Perth and Kinross Council faces, possibly, its biggest challenge yet — hosting a huge two-day show for the BBC at Scone Palace.
The Biggest Weekend, featuring acts as diverse as Noel Gallagher, Squeeze and Nigel Kennedy, is expected to attract 20,000 fans a day and will be broadcast on TV and radio to a global audience.
Conscious the eyes and ears of the world will be upon them, council bosses have unveiled a traffic plan for the weekend which they hope will help it go flawlessly.
Routes around the city centre will be shut on Saturday, and possibly Friday too, to make way for a fleet of festival shuttle buses.
Perhaps unsurprisingly, the plan has provoked a backlash from local business owners who have pointed out the closures will stop regular shoppers getting into the city centre.
While I completely sympathise with retailers who will almost certainly be hurt by what is effectively a city centre lockdown, let's spare a thought for the council officers who were tasked with putting together this traffic management plan in the first place.
Possibly with the traffic nightmare of the 2015 T in the Park debacle at the forefront of its mind – not the council's plan, but they did approve it – the authority has decided to pull out all the stops to ensure a smooth-running show.
Explaining the package of restrictions, officers said they had to balance the problems caused to local shops against the wider benefits the area could receive from being thrust into the international spotlight.
With its reputation on the line, let's hope the council can rise to the challenge and the Biggest Weekend will provide long term gain, which will also be felt by those who have suffered the immediate pain.