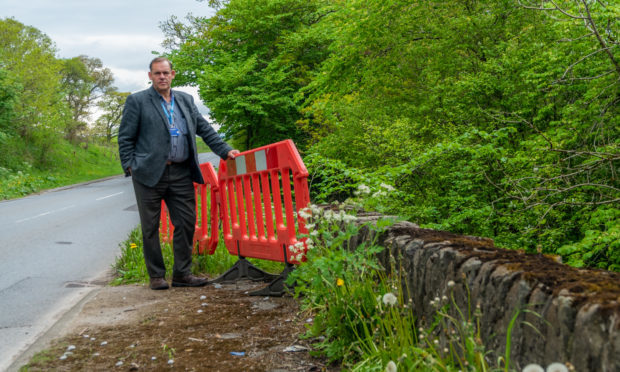 A major operation to rescue an historic highland Perthshire bridge could impact local businesses during the vital tourist season.
Part of the busy A827 near Aberfeldy will be out of action for several weeks to allow crucial repairs to the crumbling Cultullich crossing.
Perth and Kinross Council hopes to stabilise the embankment, about a mile east of the town, following a landslip about four years ago.
The bridge has been shored up temporarily but engineers believe a long-term solution is needed to avoid a catastrophic collapse.
The embankment also carries the main BT fibre optic cable which provides internet services for the Aberfeldy and Kenmore areas.
The work will involve excavation of about 16ft, as well as the construction of a new concrete retaining wall and restoration of parts of the bridge.
The operation, due to begin at the end of August, requires a SEPA licence, which restricts the timing of the work and means it cannot be carried out at night.
In a letter to locals, council senior engineer Andy Brown, said: "I am aware that this is not an ideal time to have to close the A827, as the road closure falls within the main tourist season for highland Perthshire, however there are environmental constraints that we have to work around which only gives us a small window of opportunity to carry out the work."
Restrictions are due to salmon spawning season and the presence of otters in the Cultullich burn.
Local councillor John Duff said business and residents are concerned about the road closure and its impact during the  busy summer season.
"These works have been postponed on at least two occasions over the last four years," he said. "Further delay increases the risk of a major failure of the road and the devastating loss of the internet service for this area.
"If that happens, it could take a lot longer to fix that current timescales dictate and make matters significantly worse for local businesses and residents."
Mr Duff said: "I fully understand the significant concerns of the business community and many others in Aberfeldy and the surrounding district. I am currently exploring all options with the engineers to see what can be done to lessen the impact of these repairs, including seven day working by the contractor."
Aberfeldy Community Council has arranged a public meeting to discuss the situation at the town hall from 7.30pm on Tuesday. A spokesman said: "We need as many people there as possible so as we can get this rectified and find a way forward."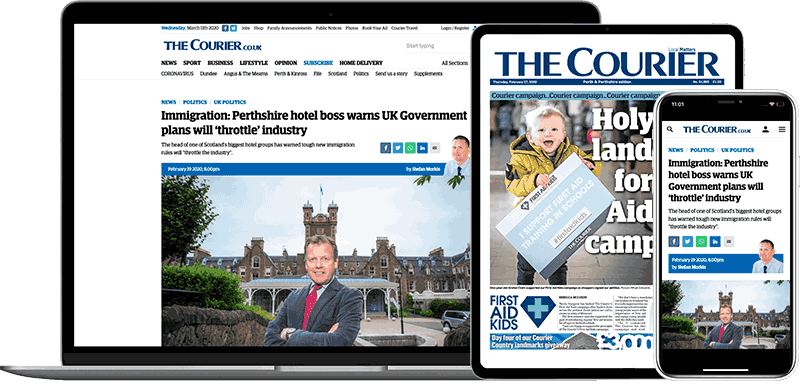 Help support quality local journalism … become a digital subscriber to The Courier
For as little as £5.99 a month you can access all of our content, including Premium articles.
Subscribe