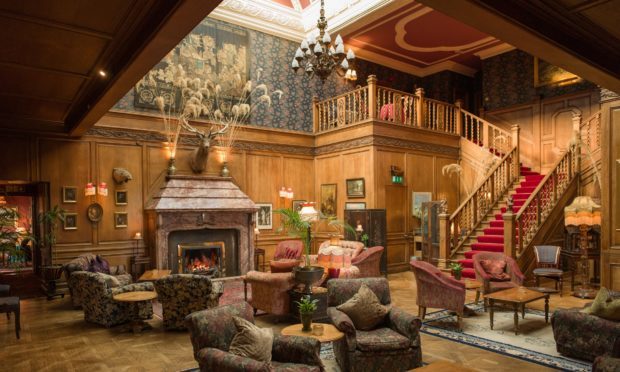 A historic hotel in east Perthshire has gone on the market with a £1.15 million price tag.
The Lands of Loyal Hotel at Alyth is being sold while its owners prepare for retirement.
The 17-bedroom country house, which overlooks the Vale of Strathmore, is set in four acres of private grounds.
It dates back to the early 19th century and was built by the Ogilvy family on their then extensive Airlie Estate. The property was extended and re-modelled over the years before becoming a hotel in 1945.
Alistair Letham, a director at global real estate advisors Colliers International said: "The Lands of Loyal Hotel is one of the more quintessential Scottish country house hotels.
"It has an impressive trading performance and with the introduction of a bio-mass system, by the current owner, has significantly reduced energy costs therefore increasing profitability. The Lands of Loyal Hotel is one of these properties and businesses that must be seen to be fully appreciated".
He added: "It is, however, the feature of the grand main hallway that is so impressive as the interior is reputedly based on the interior of the ship 'The Mauretania'.
"The stunning hallway provides a jaw-dropping entrance to a comfortable lounge and is also used for formal functions."
The Howells family ran the hotel for 18 years before selling up in 2002.
They bought it back from then owner Verity Webster in 2012.