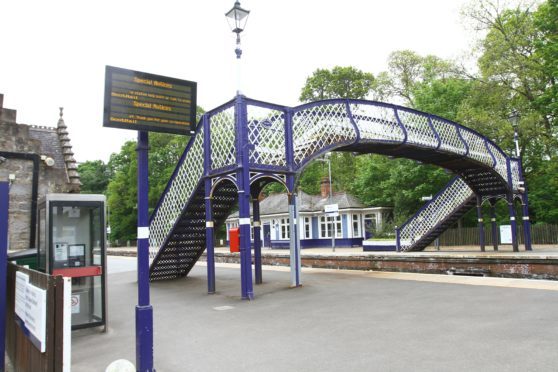 Pitlochry train station has been earmarked for a multi-million-pound make-over.
The overhaul, which involves major changes to platforms, is part of the wider Highland Mainline Improvement project which aims to cut journey times between Perth and Inverness by at least 10 minutes.
The project could clear the way for a more frequent, hourly service and faster InterCity trains.
Network Rail's town planning manager Sandra Hebenton said: "This will mean a very positive change form the current two hourly service.
"To achieve this, two trains need to be able to stop/pass at Pitlochry Station. These stopping/passing areas will have to accommodate trains of nine carriages.
"To enable this, it is proposed to reconfigure platforms, including removing sections at the south end of the station and building new sections at the north end."
The new sections will be fenced and a ramp will be provided at platform two.
Network Rail awarded the £10 million contract to construction firm Bam Nuttall. The company has also been tasked with upgrading signalling systems, as well as infrastructure work at Aviemore station.
Matthew Spence, route delivery director for Network Rail, said: "This work is vital to the introduction of InterCity trains (HSTs) on the line and the improved timetable that will deliver more services, improving stopping patterns and provide better connectivity for customers.
"Throughout the project we will work closely with our contractors, train operators and other partners to deliver in the most efficient and cost-effective way possible, while minimising disruption for both lineside communities and passengers."
Transport minister Humza Yousaf has welcomed the project, describing it as an "important milestone" of the £57m Scottish Government-funding mainline improvements plan.
"The works planned to take place at Aviemore and Pitlochry allow far more efficient crossing of trains, which along with the soon-to-be introduced HSTs and infrastructure enhancements will deliver faster, more frequent journeys between Inverness and the central belt," he said.
This is the second phase of the Highlands project which, in 2012, increased the number of service from nine to 11 trains per day in each direction.
Details of how and when the work will be carried out have yet to be announced.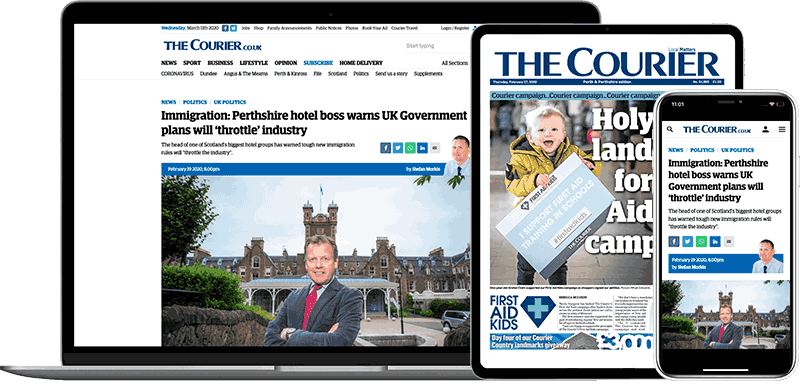 Help support quality local journalism … become a digital subscriber to The Courier
For as little as £5.99 a month you can access all of our content, including Premium articles.
Subscribe