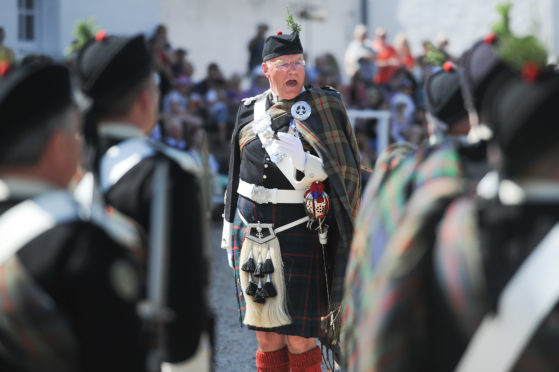 The traditional Atholl Highlanders' parade kicked off a weekend of festivities at the annual Atholl Gathering on Saturday.
The Atholl Highlanders are the private army of Blair Castle and are the only remaining private regiment in Europe.
Before Saturday's parade castle archivist  Keren Guthrie and Atholl Highlander CSM Geoff Crerar gave a talk on the regiment's history, explaining how Queen Victoria granted the regiment its colours for acting as her guard on visits to Scotland.
The regiment was originally raised in 1777 as relief for other British regiments fighting in the American War of Independence, although its soldiers spent most of their time training in Ireland.
It was disbanded in 1803 after troops mutinied over plans to send the regiment to India rather than disband it after three years, as had been expected.
However, George Murray, the 6th Duke of Atholl reformed the regiment in 1837 as a bodyguard.
It acted as Queen Victoria's bodyguard during her tour of Perthshire in 1842 and when she visited Blair Castle two years later.
During the parade the regiment was inspected by Scotland Office minister Lord Duncan of Springbank, who said he had been "greatly honoured" to take the regiment's salute, adding the event had given him "goosebumps".
The regiment comprises men who live or work on the estate and will shortly be going on a European tour, visiting Waterloo, Menin Gate, Thiepval and St Valery.
Scotland Office minister Lord Duncan presented cheques on behalf of the regiment to the Brittle Bone Society and Pitlochry Scouts.
On Sunday, the Highlanders officially opened the Atholl Gathering, with a "march on" led by their pipes and drums.
The gathering included a Highland Games which saw entrants compete in events including caber tossing, putting the shot and throwing the hammer.
Other events during the gathering include highland dancing, tug of war and solo piping competitions.
Michael Murray, Marquis of Tullibardine, formally opened the games.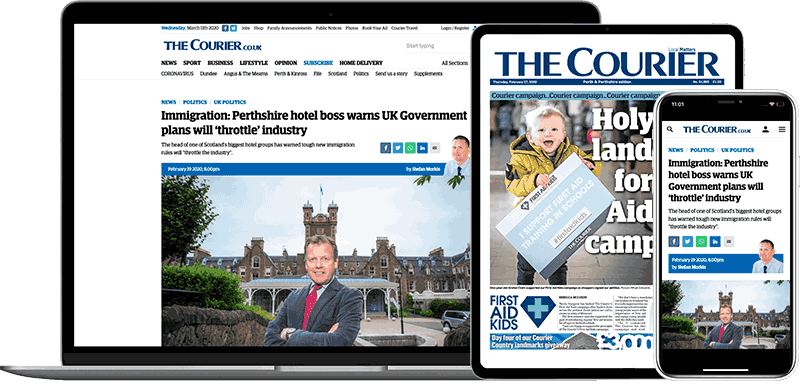 Help support quality local journalism … become a digital subscriber to The Courier
For as little as £5.99 a month you can access all of our content, including Premium articles.
Subscribe