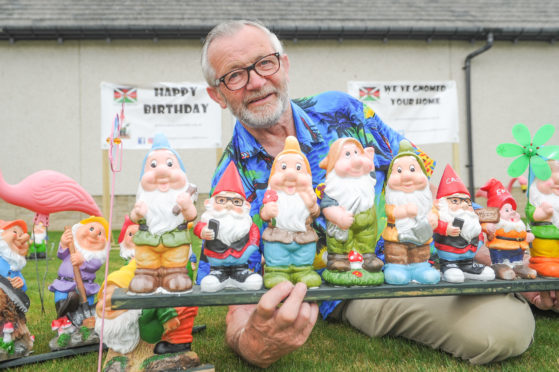 A Blackford pensioner was given a birthday surprise with a twist after more than 40 gnomes turned up in his garden.
David McLaren was shocked to discover the unusual visitors and said he thought the late comedian Ken Dodd had been at work.
But the 80-year-old soon discovered the little men were a surprise present from his neighbours as he prepared to celebrate his birthday.
Mr McLaren, who has previously hit the headlines after undertaking a round the country trip on a tractor, revealed the stunt is to help raise money for a local Boys Brigade group.
The Gilmours Avenue resident said: "One of the ladies who lives up the street from me came to the door on late Monday evening.
"I told her to come in but she said I was stay in the kitchen and wait until I was called before going outside as they had a surprise for me.
"They had put all these gnomes around the garden before they let me out to see it. They did it for my 80th birthday.
"There's about 40 gnomes sitting in the garden here. There's windmills blowing in the wind and everything as well."
Mr McLaren joked: "I've a great respect for the late Ken Dodd, who was a great entertainer, and for a second I thought he had been here with his busy men at first.
"They'll only be in the garden today before they're moved on to the next garden for someone else's birthday or anniversary.
"It's something completely different, I've never had anything quite like it for my birthday before. It's all to raise funds for the Boys Brigade.
"You can even adopt one of the gnomes and get your name on it."
The clan of gnomes are being used to raise funds for the 25th Stirling (Dunblane) Boys Brigade as they prepare to travel out to Malawi 2019.
The children will help build and refurbish classrooms for the African youngsters.
To donate visit www.justgiving.com/fundraising/dunblane-gnomes.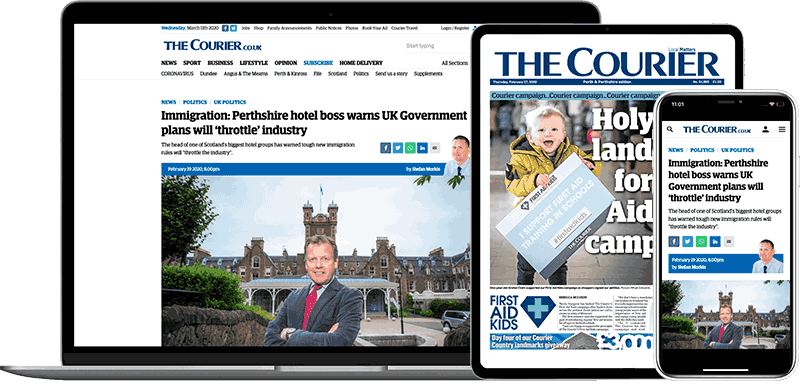 Help support quality local journalism … become a digital subscriber to The Courier
For as little as £5.99 a month you can access all of our content, including Premium articles.
Subscribe