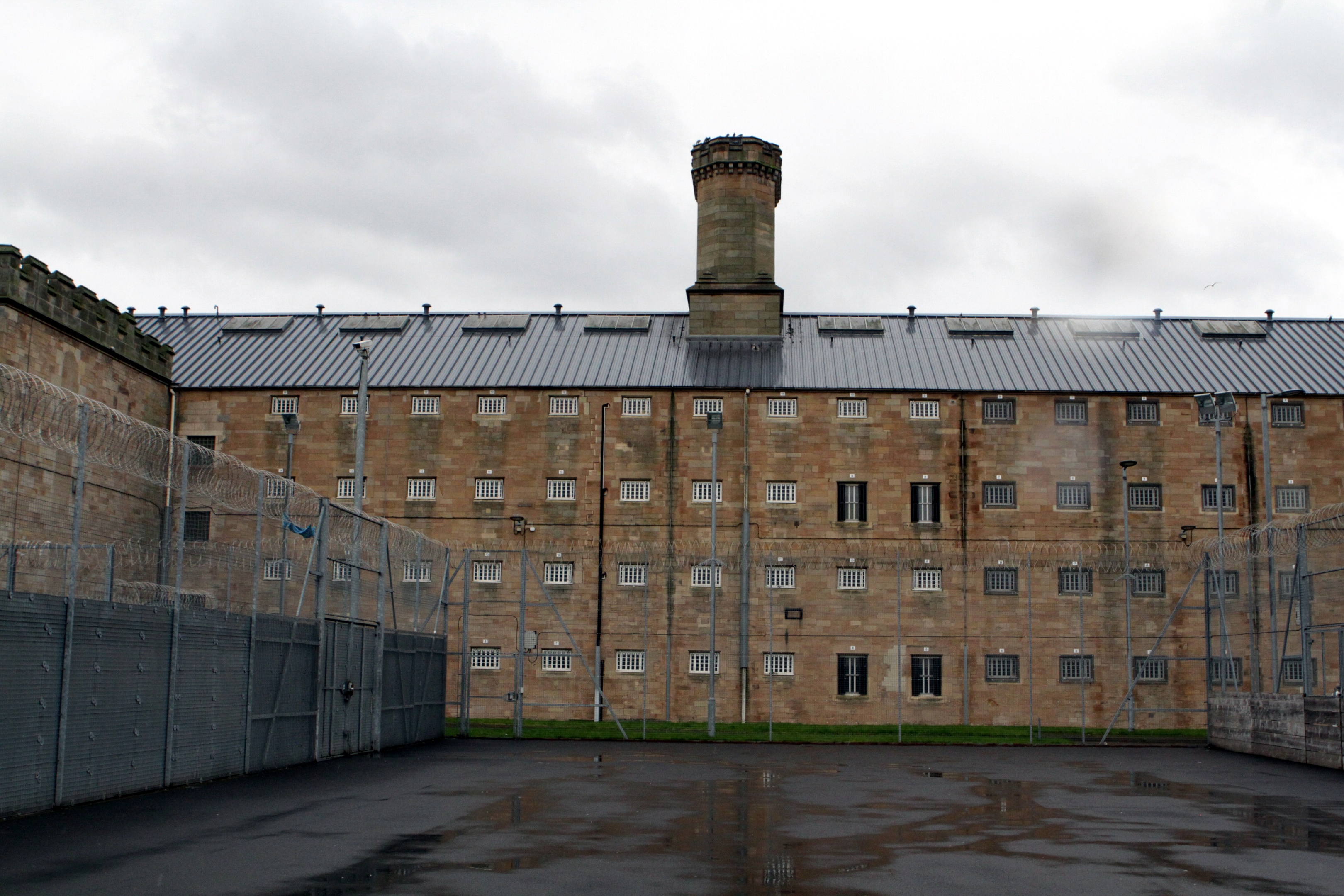 A gang who flew drugs into prison using a drone accidentally filmed themselves with it for nearly 20 minutes, a court was told yesterday.
The jury at Perth Sheriff Court was shown footage of the men clearly visible on screen packaging drugs which were recovered inside Perth Prison grounds.
PC Nicholas Schembri, 38, said it appeared the three men were unaware they were being filmed by their own drone and the footage was being stored on an SD card.
The card was recovered by the police from the drone after it crashed into the jail and the officer told the court he identified accused Michael Martin as one of the gang.
PC Schembri said the 18-minute recording showed a tour of the inside of the property as Martin moved the working drone from room to room without realising it was switched on.
He noted the faces of all three men were visible on screen and that Martin could be recognised from a neck tattoo.
A wooden decoration – spelling out the name Teri – was also seen in the video and a car could be seen when the drone was eventually taken outside the property.
Mr Schembri said: "It starts with the accused lifting the drone and looking at the drone itself and then turning it round in the same room, which looks like a living room.
"During the footage you can see another two people preparing what looks like drugs.
"I don't think they were aware the drone was actually filming at that time. I'm assuming he was looking at the drone to check if it was on, if it was functioning."
The officer told the jury one of the other men was seen packing a Kinder egg with items and was wearing socks over his hands as he sealed the package.
"Obviously they don't want their fingerprints or DNA to be left on the objects they're handling."
He said Martin took the drone to the bedroom before walking through a corridor – with the camera recording images of his face – and then going outdoors.
"He placed the drone on the ground and in the process captured the vehicle parked outside," the jury were told.
A joint minute was read to the court in which it was agreed that the JDI Phantom drone was found inside maximum security Perth Prison on September 22.
The package attached to it contained bags of cannabis and cannabis resin, buprenorphine and etizolam in Kinder eggs and five mobile phones and five phone chargers.
The court has already heard that prison CCTV footage captured a second identical drone delivering a package into the jail three days later.
A mystery package was delivered to inmates inside their third floor cell by the drone. They were seen using a pole and hook to grab the package.
Prison staff went to the cell and found the two prisoners – Chris Martin and Stuart Murdoch – "wide awake" and watching TV shortly before 4 am.
The trial continues.