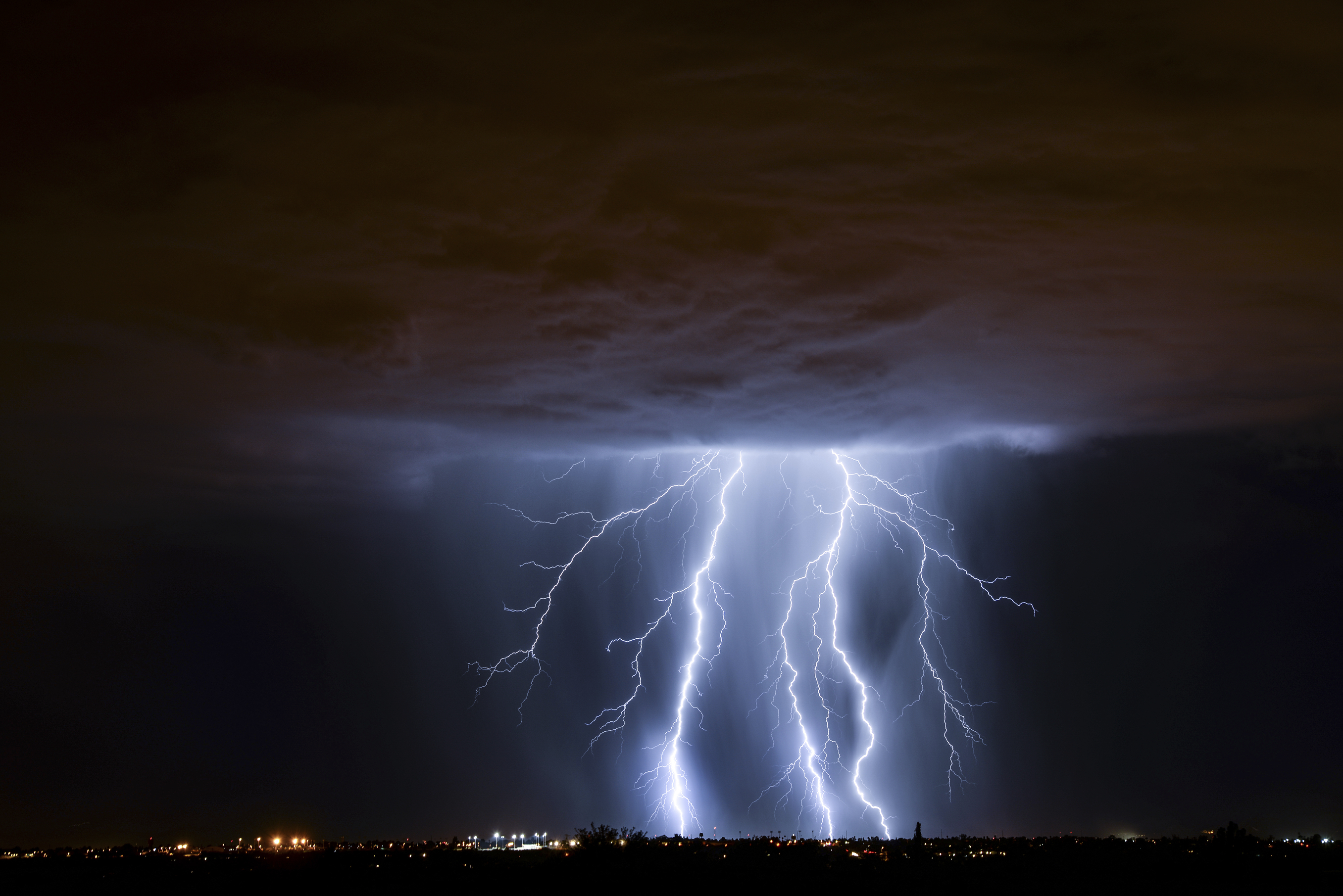 Tayside and Fife could be hit by "torrential rain", thunderstorms and flooding in the coming days, according to forecasters.
Two Met Office yellow warnings have been issued for Friday from 9am until 10pm and Saturday from 11am until 9pm, with a huge downpour predicted in parts of Scotland.
Up to 2.3in of rain could land in places within the space of just three hours on Friday and as much as 2.7in on Saturday.
However parts of the east coast of Scotland may escape the worst of the conditions. Locally, inland areas of Tayside and Fife are likely to be hit by the stormy weather.
The Met Office said there is a "small chance" that homes and businesses within the warning area could be "flooded quickly", with buildings at risk from water, lightning strikes, strong winds and hail. Powercuts could also occur.
The warning adds that there is also a slim risk of "danger to life" from floodwaters.
The weather could also impact on buses and trains across the area, and make driving conditions difficult.
The forecaster added: "Scattered heavy showers and thunderstorms are likely to develop during Friday, particularly the afternoon and then easing only slowly through the evening.
"Some places will miss the worst of the heavy showers and thunderstorms, but where they do occur they are likely to bring torrential rain with the potential for 20-30mm (0.8in – 1.5in) of rain to fall in an hour and perhaps as much as 50-60mm (2in – 2.3in) in three hours in a few locations.
"Lightning and large hail are also possible."
The Saturday warning states the stormy weather could be "severe" but that many parts of Scotland would escape the worst of it.
It adds: "Heavy showers and thunderstorms are expected to develop by late morning on Saturday across inland parts of Scotland and Northern Ireland.
"Some of the storms could be severe, and with generally light winds, will be slow-moving.
"Whilst some areas may escape with a dry day, where storms do develop some torrential downpours are possible.
"There is the potential for 20-30 mm (0.8in – 1.5in) of rain to fall in an hour, and as much as 50-70 mm (2in – 2.7in) in two-three hours.
"As well as heavy rain, frequent lightning and some large hail are also possible."