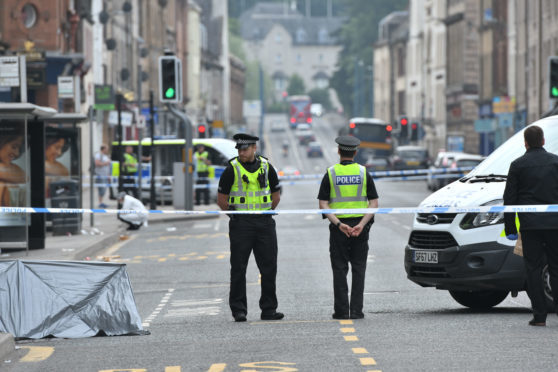 A section of Perth city centre has been cordoned off by police as they investigate a "serious assault."
Police have confirmed that a 35-year-male received serious injuries following the attack – thought to have been carried out by a group of three men – which took place around 1.20am on Sunday.
The force said he was conveyed by ambulance to Ninewells Hospital, Dundee, where he is being treated for head and body injuries. It's understood his injuries are not thought to be life threatening.
Police have said they believe the man was attacked by three males near a bus stop located outside the Royal Bank of Scotland building in South Street.
Witnesses have told how scenes of crime officer shave been spotted within the cordon thrown up between Scott Street and King Edward Street early this morning.
A forensics tent has been erected outside the RBS branch.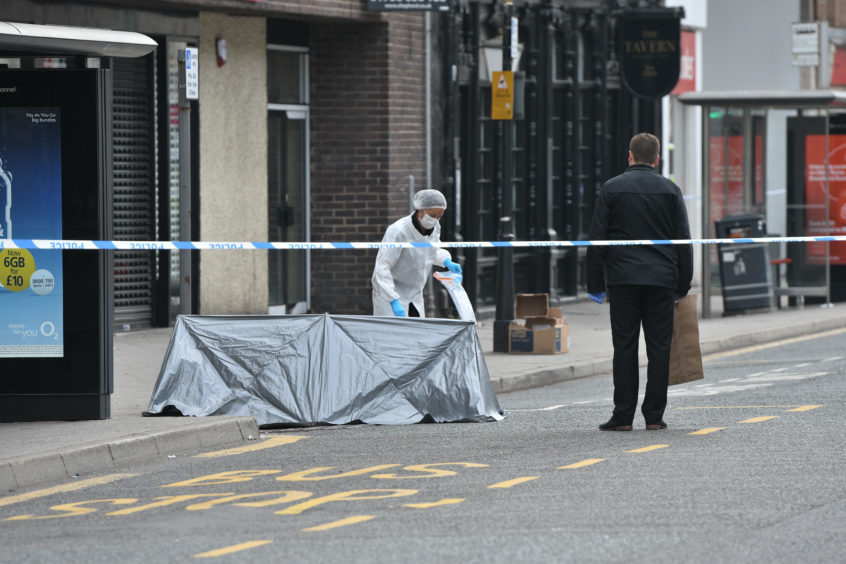 A scenes of crime officer in a white suit was seen collecting evidence and documenting details at the scene of the violent assault.
Traffic, including public transport, is being diverted along Scott Street.
The activity is centred on a section of Perth's main thoroughfare between Scott Street and King Edward Street, outside the city centre RBS branch. Police cordoned off this stretch of the road shortly after the assault.
One witness said: "It seem to be something fairly major as it is a large part of the centre which has been taped off.
"Scenes of crime officers have been going about the place and there is one of those small tents they put up to protect evidence on the ground."
A police spokesperson commented: "Police are currently investigating a serious assault that occurred in the South Street area of Perth around 1.20am on Sunday.
"The 35- year-old male victim sustained injuries to his head and body and is currently being treated at Ninewells Hospital, Dundee.
"It is believed that three suspects were involved in the incident and anybody who witnessed the assault, or has any information in relation to it are asked to contact police on 101."