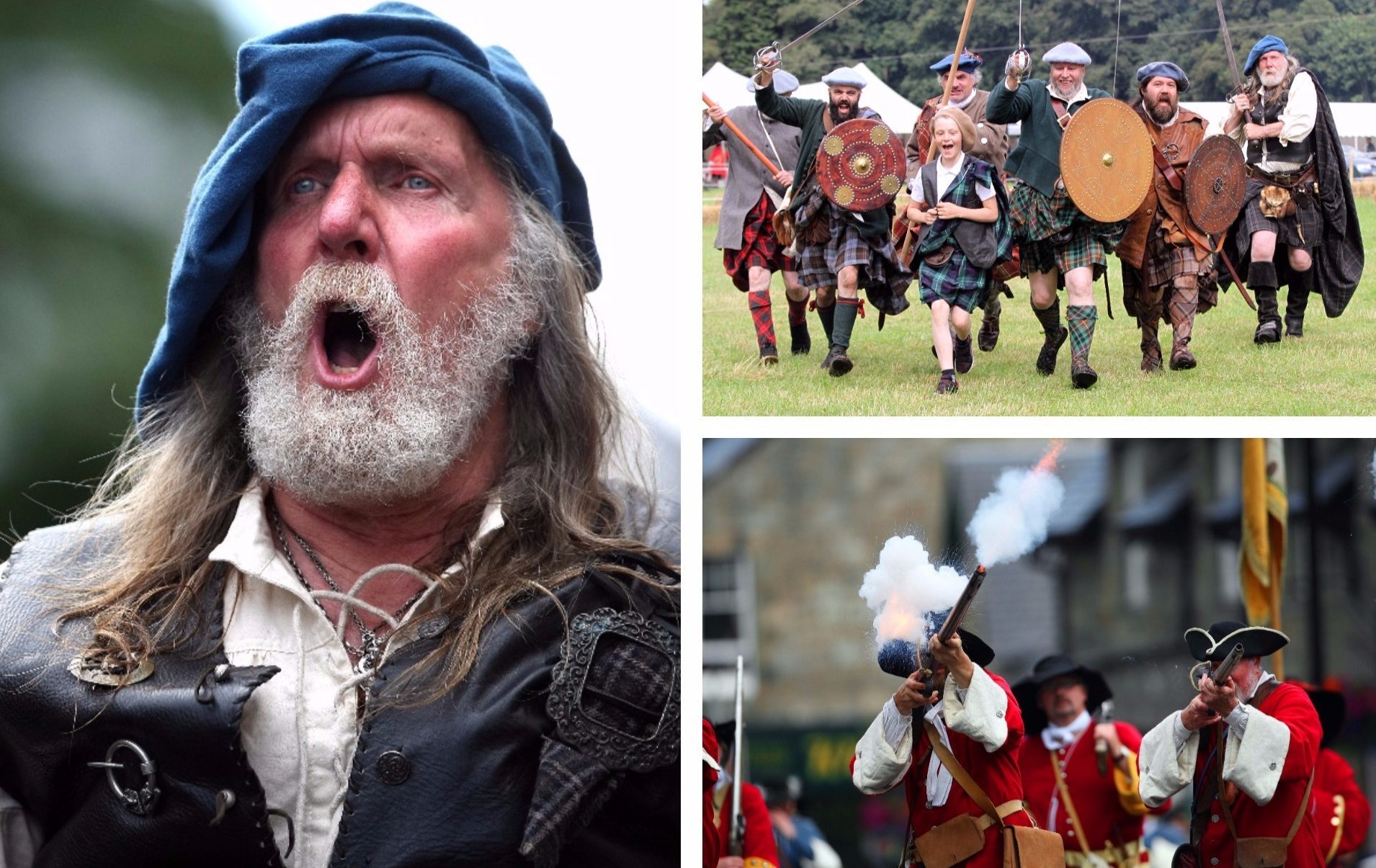 Surveys on a Perthshire battleground have begun, amid a row over plans to extend the A9 over the historic site.
The Perth to Inverness trunk road already cuts through the site of the 1689 Battle of Killiecrankie, but historians say Transport Scotland's proposed route for a dual carriageway will run too close to key locations of the Jacobite rebellion.
A public inquiry is expected to be held, sparked by 183 objections against the route, after the archaeological surveys which started yesterday.
The surveys are expected to take around three weeks to complete. Transport Scotland has agreed plans with Historic Environment Scotland and has invited objectors to attend the surveys, including battle re-enactment group, the Soldiers of Killiecrankie.
The work forms part of the Scottish Government's £3 billion project to make the entire A9 dual carriageway by 2025.
Jo Blewett, Transport Scotland's A9 dualling programme manager, said: "We are well aware of the sensitivities around what is an important inventory battlefield and we have been engaging extensively with the local community and key stakeholders since 2012.
"As the existing A9 already runs through the site of the battlefield, any of the dual carriageway widening options, on the northbound or southbound side, would have some impact on the battlefield.
"Having published draft orders for the scheme last November, we have received a number of objections and we are currently negotiating with objectors to try and resolve the issues where possible.
"In the meantime, following discussions with Historic Environment Scotland, we have decided to bring forward archaeological survey work that was planned to take place in advance of construction starting.
"It is important that the local community feel engaged in any works on or near the battlefield site and we were delighted to offer Historic Environment Scotland, Perth and Kinross Heritage Trust, the local community council and the Soldiers of Killiecrankie the opportunity to attend the survey works."
Ms Blewett added that the survey findings will be published "in due course".
If a public inquiry goes ahead, it will be handled by a Scottish Government-appointed reporter.
The battle of Killiecrankie took place on the 27 July 1689 between a Jacobite army and a government army commanded by General Hugh Mackay. The armies came face to face at Killiecrankie as both were attempting to reach Blair Atholl to use it as a base for future operations.
The Jacobites are thought to have lost 800 men in the battle, with around 2,000 government casualties.
Campaigners want to see a visitor centre built, similar to Culloden Battlefield in Inverness, and fear that if the dualling plans go ahead this will be impossible.