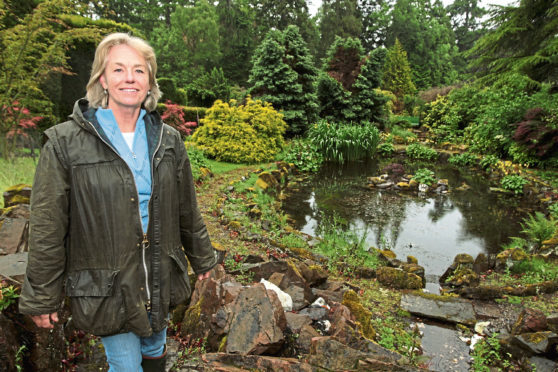 A Scots aristocrat is locked in a legal battle with a couple she rented a 14-bedroom stately home to.
Dr Peter Dymoke and wife Beth claim the mansion was in such a run-down state it became almost uninhabitable and posed a danger to their health.
Caroline Best, daughter of the late Lord Kinnaird, has launched a legal bid to have the couple removed from the £3,125 per month Rossie Priory.
She has lodged an action at Perth Sheriff Court which states the couple are £37,000 in arrears with their rent and should be evicted.
The Dymokes have told the court they withheld the rent to try to force the landlord to carry out essential repairs.
The couple, who have run a number of businesses, said mould and fungus was growing in it because it was not wind or watertight and had floors which were often damp.
They claimed Mrs Dymoke, 59, who had a pre-existing disability, fell and injured her head after slipping on the wet floor and ultimately had to move out for her own safety.
"Mrs Dymoke is a person with a disability due to a serious head and brain injury sustained in an action. As a result of conditions on the floor she had fallen and injured her head again.
"She has not been able to live in the house due to the landlord's failure to comply with her obligations.
"Both Mrs Dymoke and her son have been unable to live in the property due to the serious nature and extent of the damp problems.
"They aver that the pursuer's persistent delay in carrying out work has rendered it impossible for them to enjoy the occupation and use of the property," the court response states.
The couple concede Mrs Best, 71, had carried out some repairs but claim they had been "incomplete" and they lodged a long list of outstanding problems.
They claim that there has been fungal growth on walls and furniture, mould on a toilet ceiling, water staining in a picture gallery and rising damp.
The Dymokes told the court there was a risk of falling masonry because vegetation had been allowed to grow out of chimneys, and blocked gutters were causing water to enter the mansion.
They also said many windows had been painted shut, while others had rotting frames, and because they could not be opened they posed a fire risk and limited the ventilation to Rossie Priory.
Sheriff Pino Di Emidio has ruled that the case should go to a proof before answer and that the Dymokes will need to establish they had "a right of retention" – meaning they were entitled to withhold rent in order to compel the landlord to fix the property.
The lease began on May 1 2015 and the Dymokes started withholding rent from early 2016.
The sum which has not been paid covers the period to July 2017.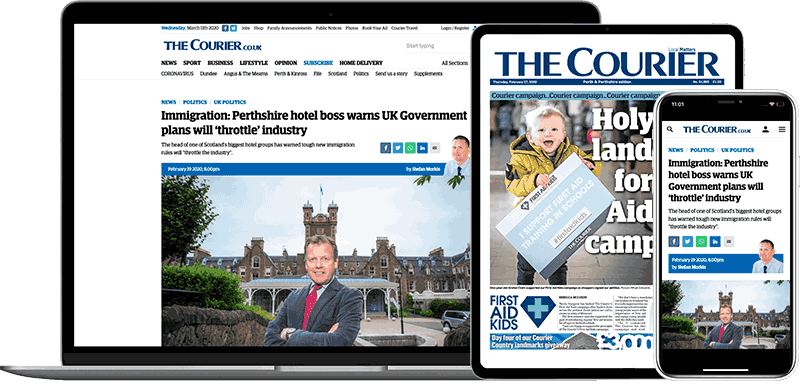 Help support quality local journalism … become a digital subscriber to The Courier
For as little as £5.99 a month you can access all of our content, including Premium articles.
Subscribe