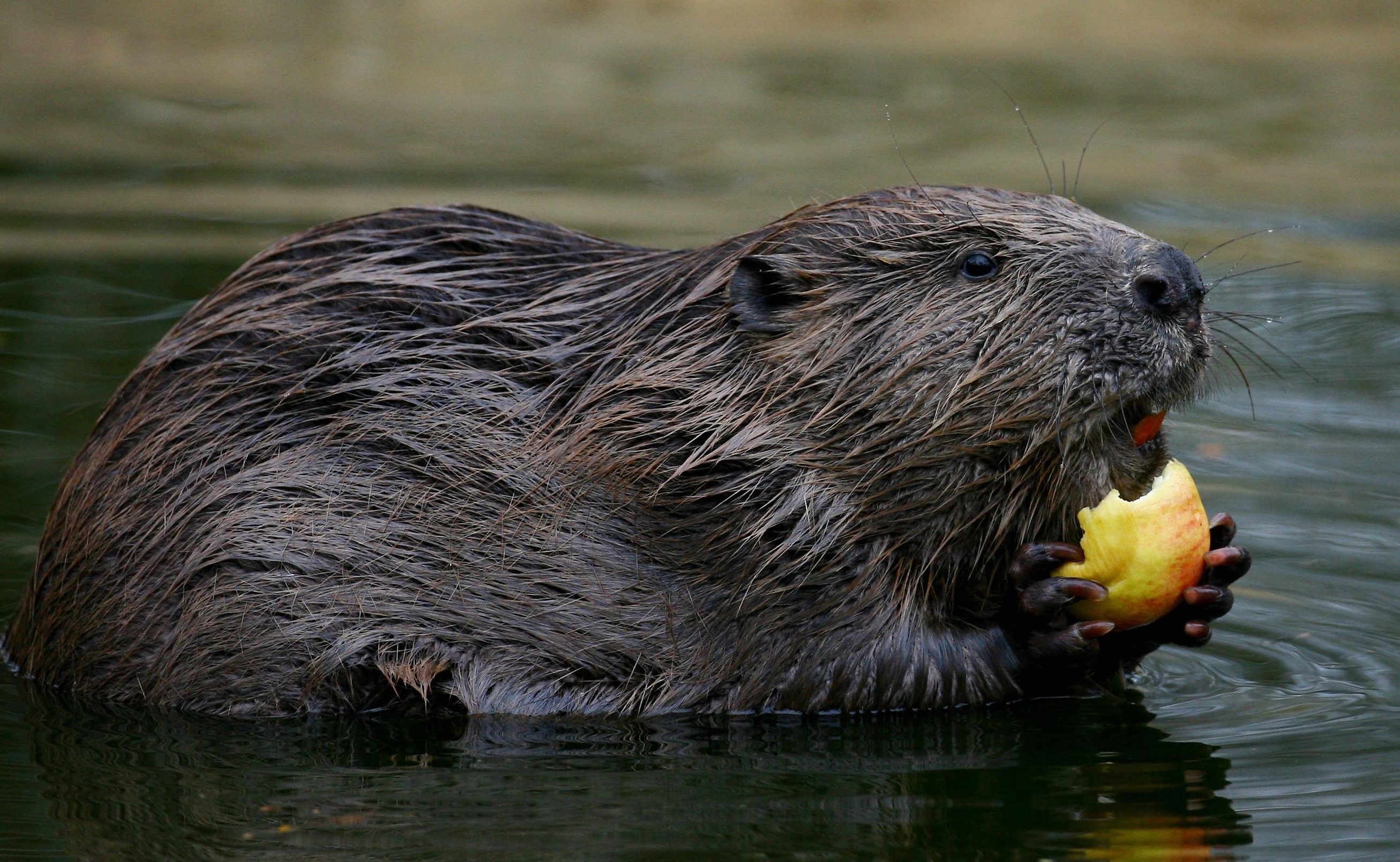 The Scottish Government is facing growing pressure to give protection to wild beavers, amid claims of "systematic shootings" by landowners in Tayside.
Cabinet Secretary Roseanna Cunningham has confirmed measures will be put in place to safeguard the growing population later this year.
The move would see beavers classified as a European Protected Species.
But conservationists argue the timing means there will be no control over culling for another breeding season.
The Scottish Wild Beaver Group says farmers and landowners in Tayside have already started killing beavers on their land and neighbouring waterways — a claim backed by local Green MSP Mark Ruskell during parliamentary questions.
Ms Cunningham insisted the government has not received any reports of beavers being deliberately targeted in the Tayside area.
Beaver group spokesman Sam Gandy said: "We are delighted that the process of granting beavers legal protection is approaching its conclusion, but the length of time that it is taking is disappointing and worrying.
"The delay potentially exposes dependent kits to a slow death by starvation in their burrows if their lactating mothers are shot during another breeding season."
He added: "Putting in place tried and tested mitigation measures should be the preferred option in cases of beaver conflict, as this is far more likely to lead to a longer-lasting solution."
Dr Gandy said the group had "hard evidence" of "systematic shootings" in the local area.
Scotland's original beaver population was hunted to extinction about 400 years ago.
It's thought as many as 100 of the animals are now living in Tayside after individuals escaped or were illegally released from captivity.
Chairman of NFU Scotland's Environment and Land Use committee Angus MacFadyen, stressed the need for an appropriate management plan for beaver populations.
"It is imperative that any beaver colony is properly managed so that its addition to the landscape does not negatively affect agricultural practices and land use," he said.
"The illegal release of beavers on Tayside some time ago means the animals are now found on waterways stretching through half a million hectares of land."
Ms Cunningham, MSP for Perthshire South and Kinross-shire, said: "A survey which will report on changes to the distribution and density of the wild beaver population in Scotland between 2012 and 2018 will be published later this year by Scottish Natural Heritage."
She said responses received as part of a consultation on beaver control were being analysed.
Mr Ruskell said "It's time we stepped up the conversation about wild beavers in Scotland and started looking at the practical barriers currently facing their re-naturalisation and what we can do to tackle these.
"It's widely agreed that beavers will have a range of positive impacts in Scotland, from rehabilitating wetlands and increasing biodiversity, to boosting Scotland's status as a world class nature tourism destination. However, this does require a big shift in the way we currently manage our land and waterways in certain areas."
He added: "I'll be calling on the Scottish Government to introduce support for hosting wild beavers, to ensure that farming and beaver conservation can work together harmoniously in the coming decades."