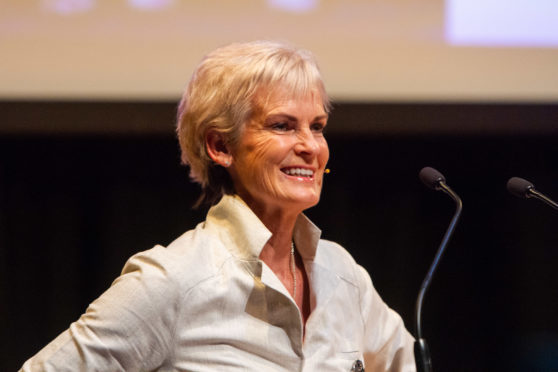 Sexism, "pushy mother" accusations and the trials of raising competitive sons were all on the table when Judy Murray spoke at a conference in Perth on Tuesday.
The OBE, coach, author and mother of two of the world's most successful tennis players was a keynote speaker at the Association of Scottish Businesswomen's Unstoppable Women event at Perth Theatre.
Mrs Murray had the audience in stitches with anecdotes of training sons Andy and Jamie into champions and their constant attempts to best each other growing up.
But it was not all laughs, as she explained the sexism she faced as a female coach and how it felt to be branded a pushy parent.
"We would never have expected them to end up where they did when they started out," she said.
"I didn't set out to make my children champions when they were little, I really wanted them to enjoy sport as much as I did.
"There's nothing wrong with being a competitive mum but a lot of people made me feel like there was."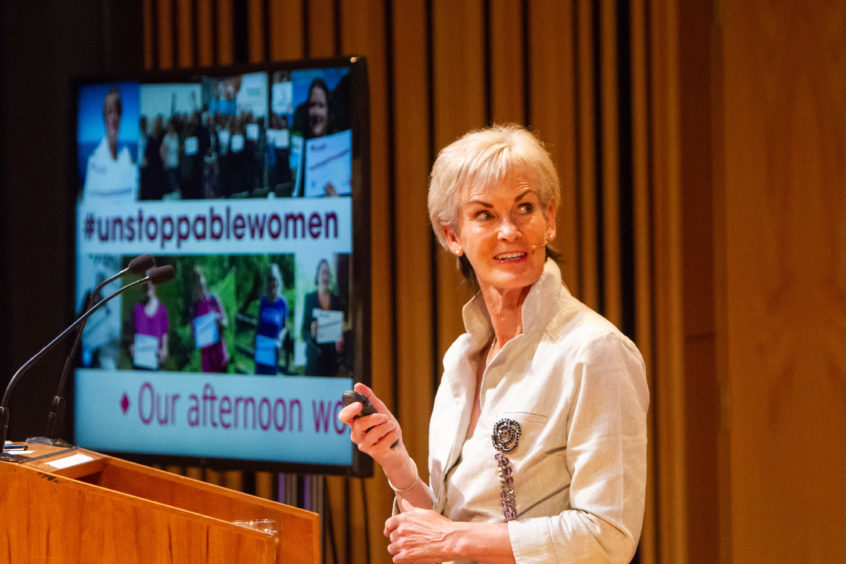 One of the biggest barriers the Knowing the Score author faced was on the first day of a year-long training course.
"When I went to the first workshop there were 18 men and two women," she said.
"I was already feeling incredibly out of my depth and one of the tutors said to me 'you're really lucky to have a place. We had to turn a lot of guys away. In fact, we had a letter of complaint about you getting a place. What could you possibly offer to performance coaching when you have two kids?'
"I was amazed. I sulked for about an hour then I went into f*** you mode," she said.
"I have to say that mode has served me very well since."
This kind of attitude continued until Andy won Wimbledon in 2013 but Mrs Murray, born in Bridge of Allan and living in Dunblane, remains determined to stop prejudice against women in sports and runs a number of initiatives to introduce girls into tennis.
"There were constant knockbacks for funding and support and I never knew if it was because nobody understood tennis or because I'm a woman and a mum of two," she said.
"I suspect it did have something to do with that and now I never let them forget it."
The speech was rounded off with a last chunk of wisdom: "I really believe that if we all stick together, believe in ourselves and work hard then we will smash the glass ceiling and one day, women will rule the world."