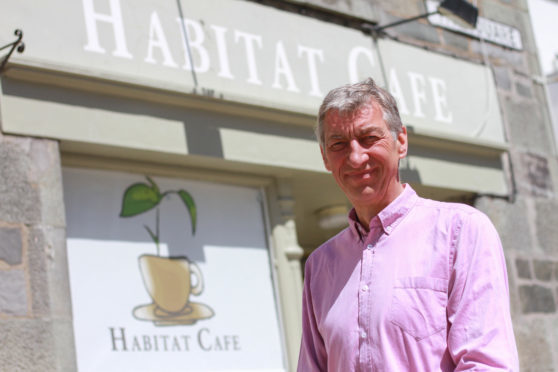 A popular café in Highland Perthshire is turning away customers who want to pay with cash as they face a round trip of more than 60 miles to deposit it.
The Habitat Café in Aberfeldy will now only take card payments and owners blame the closure of Royal Bank of Scotland, saying they have "no option", now that depositing cash requires a two-hour round trip to Perth.
Owner Mike Haggerton informed customers of the change via a sign at the café, following RBS shutting its doors today.
He said he had been left "without adequate banking facilities" and "no option", if he is to continue trading.
A mobile RBS branch is due to visit Aberfeldy every Monday for one hour and 45 minutes but the services available are limited.
The sign stated: "RBS is closing over 60 branches across Scotland, leaving rural communities without adequate banking facilities.
"This means that to deposit takings we would have a two-hour and 45-minute round trip to Perth.
"We don't want to go cashless but RBS has left us with no option if we want to continue trading and employing people.
"Thank you for understanding."
Mike was on holiday and unavailable for comment but Highland Perthshire SNP councillor Mike Williamson said he thinks other small businesses will be forced to follow suit.
"When I look at the round trip they face and the cost that incurs I'm not surprised at all," he said.
"The mobile bank can only deposit a limited amount and even then, queuing up in the street holding thousands of pounds in cash is a security issue.
"I think we will see more of this coming. I do expect people to look for a simpler solution than weekly trips to Perth."
While understanding the difficulties, Councillor Williamson also pointed out that many visitors to Aberfeldy are tourists, who may only be able to pay in cash they have already exchanged into pounds.
"I am concerned about the impact this will have but it is completely the fault of the bank and the government for not stepping in," he said.
"There are some people who only deal in cash and if they can't pay cash they will simply turn round and walk out. I really hope that doesn't happen but I think it is likely in some cases.
"If people come from abroad they are likely to have changed all their money into pounds before they get here, not being able to pay cash is going to be useless for them.
"It's not good enough for RBS to abandon their customers and local businesses like this and the government is just as bad for effectively shrugging their shoulders and letting this happen."
The only remaining brank in Aberfeldy is TSB. Banks in Pitlochry, Kinross and Perth South Street are among those being axed across the country, although 10 more, including Comrie, have been granted a stay of execution.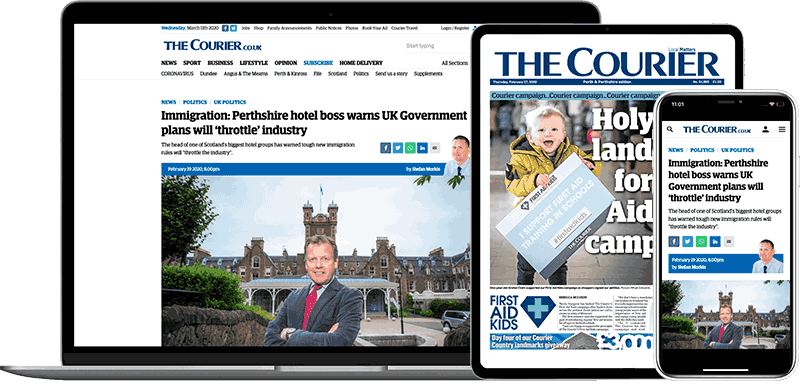 Help support quality local journalism … become a digital subscriber to The Courier
For as little as £5.99 a month you can access all of our content, including Premium articles.
Subscribe