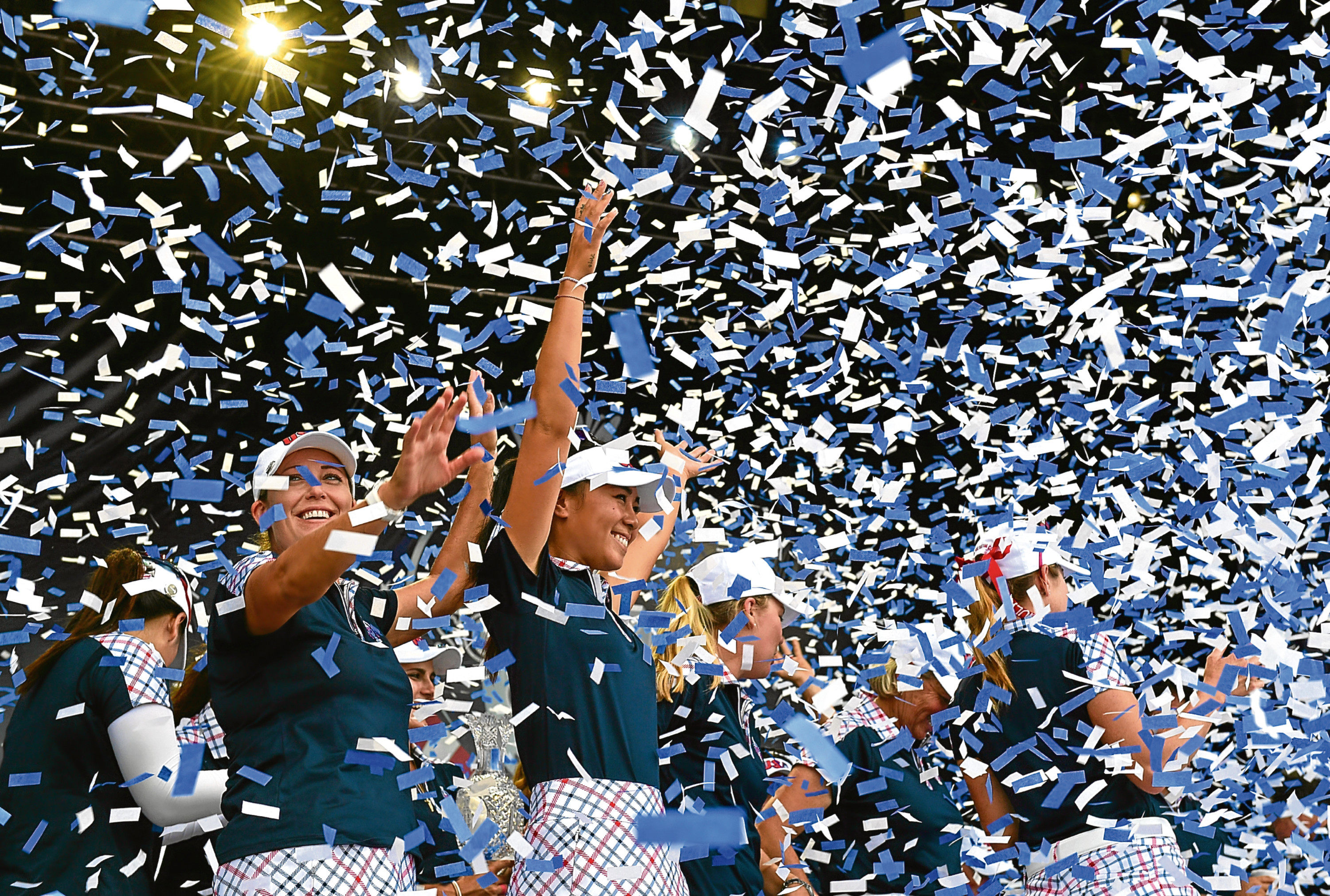 A plan to curb traffic chaos and disruption during a major international golf tournament at Gleneagles is being drawn up by transport chiefs.
The 2019 Solheim Cup is expected to attract more than 30,000 spectators each day, as well as around 5,000 staff and journalists from around the globe.
The event, which will see Europe's finest female golfers face-off against the USA, promises to deliver a massive £20 million boost to the local economy.
Transport Scotland has announced it has started work on an exhaustive traffic management plan aimed at helping the seven-day event run smoothly, while avoiding major disruption to residents and businesses.
The public has been invited to help shape the plan at an open session in Auchterarder later this month.
It comes just weeks after Perth and Kinross Council was criticised for its "over the top" travel arrangements for the BBC's Biggest Weekend festival at Scone Palace.
The council is working with the Scottish Government, Gleneagles and tournament organisers on the travel plan, which aims to create an "enjoyable family event, which showcases the area and causes minimum disruption to residents and businesses nearby."
Stewart Leggett, Transport Scotland head of network operations said: "Transport options we are considering include park and ride, parking on site and rail.
"We'd like to hear from the local community about how this might work best for them."
He said: "We will also work closely with ticket providers to predict spectator behaviour and supply suitable travel options."
Council leader Murray Lyle said: "The Solheim Cup is estimated to bring £15 to £20 million in economic benefits.
"It also aims to increase participation in golf; to develop the women, junior and family game; to promote gender equality more widely, and to include successful cultural, educational and community collaborations."
He said: "Drawing on the experience of the 2014 Ryder Cup (at Gleneagles), we want to involve local communities as early as possible in planning for a successful event."
The Ryder Cup was hailed as a triumph for Geneagles and it is hoped the Solheim Cup, which takes place over seven days in September next year, can mirror its success.
Tens of millions of viewers will watch the tournament unfold on TV.
The drop-in session to discuss traffic arrangements will be held at Auchterarder Parish Church, High Street, on Monday, June 18 from 11.30am to 8.30pm.