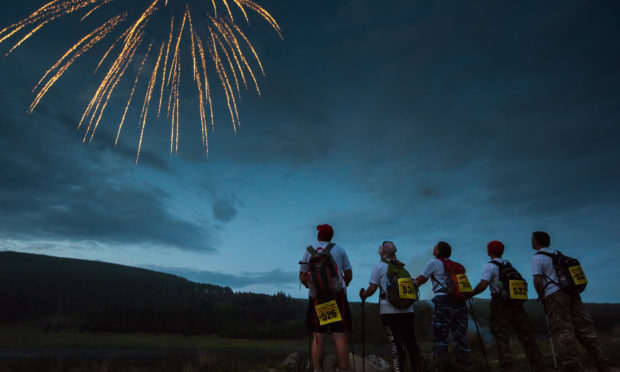 More than 1000 hardy hikers trooped through the hills and glens of Perthshire and Angus this weekend in one of Scotland's toughest endurance challenges.
A total of 1019 brave souls signed up for this year's record-breaking Cateran Yomp, which saw soldiers and civilians marching side-by-side on a round-the-clock 54-mile circuit.
Organisers said the event, now in its eighth year, was a huge success despite a mixed bag of weather with heavy downpours on Sunday morning.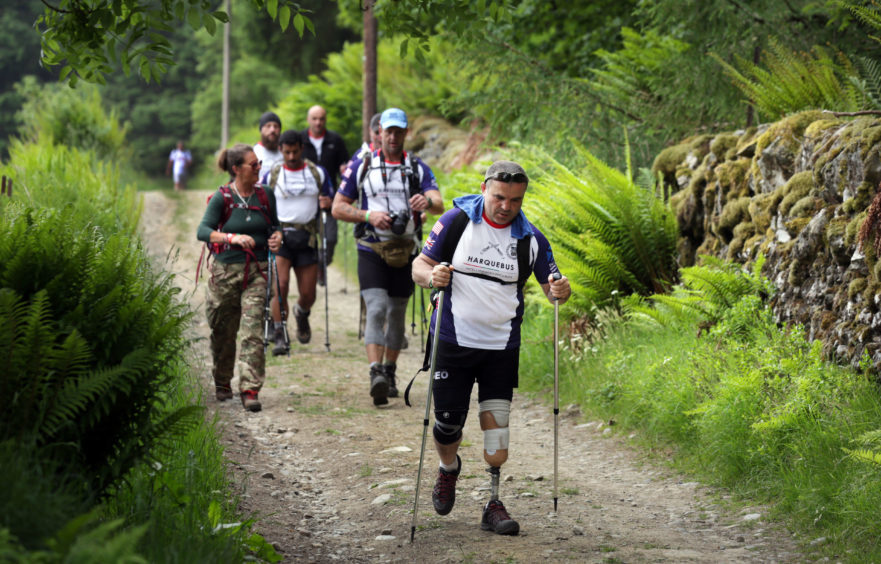 Since its launch, the challenge has made more than £3 million for ABF Soldier's Charity, the national charity of the British Army.
The group offers a lifetime of support to soldiers, veterans and their families.
This year's event, sponsored by Blairgowrie firm Castle Water and the Henrick Veder Group, has raised £250,000.
The yompers were joined by veteran and hero climber Les Binns, who was recognised for his bravery in 2016 after he abandoned his Mount Everest climb just 500 metres from the summit to save a fellow mountaineer who was sliding to her death.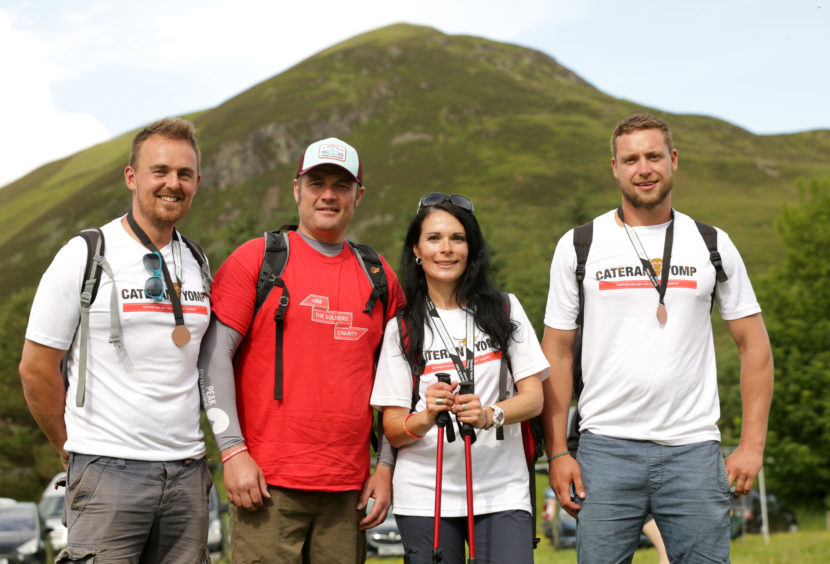 Les, who served 13 years in the Army, took up hillwalking and climbing as a way of coping with PTSD.
"I'll be forever grateful to the Soldiers' Charity for all the help and support they've given me," he said.
"I am proof of the difference this much needed money can make to soldiers and their families and this weekend has been an ideal opportunity for me to say thank you."
The trek set off in overcast conditions on Saturday morning, but there were glimpses of blue sky and sunshine throughout the day.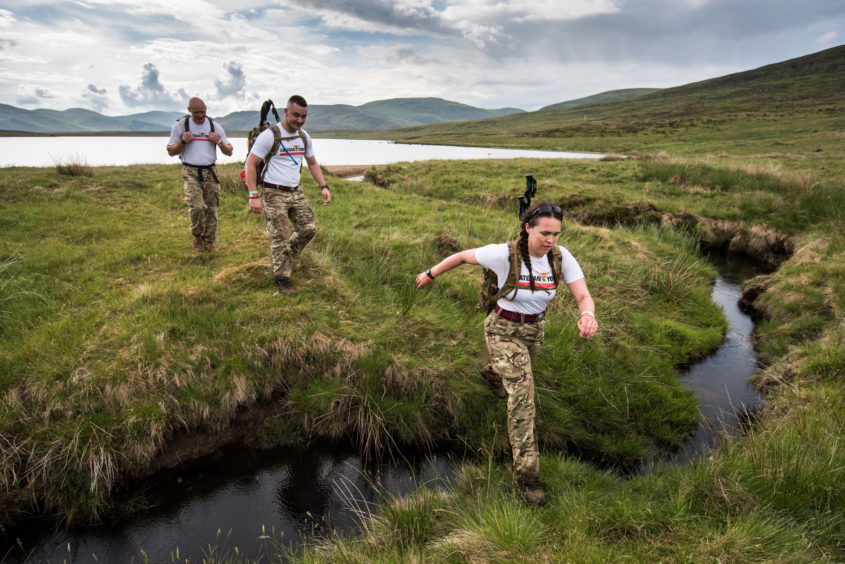 Participants taking on the full 54-mile route hiked from Blairgowrie to the Spittal of Glenshee and back again, via Kirkmichael.
Other "yompers" completed shorter 22 and 36 mile routes.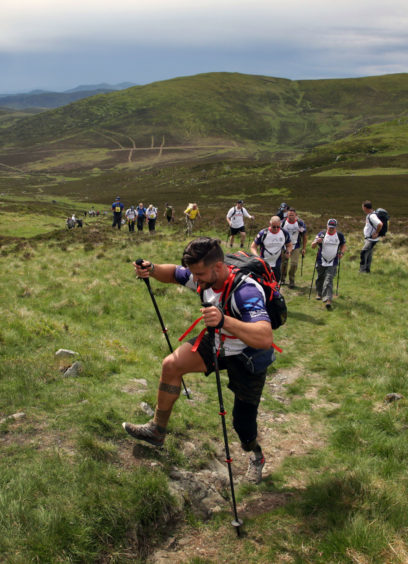 The first place gold was Laura and Tommy Hulgaard, from Denmark, who shattered their 12 hour target by completing the course in 11 hours, 22 minutes and 42 seconds.
Laura said: "Our strategy was to finish in less that 12 hours and we did that.
"This is our first time in Scotland and it's so beautiful. Everyone we've met along the trail was so friendly. We've had many cups of tea."
Second place went to military team True Original Chilwell, Mike Cooke and Bruce Spillsbury who finished in 13 hours and eight minutes.
Third was Louise Hill-Stirling from Team Old Birds, who arrived back in 13 hours and 46 minutes.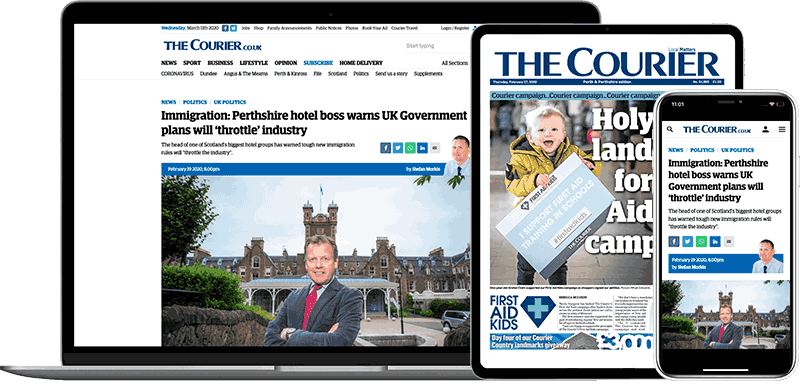 Help support quality local journalism … become a digital subscriber to The Courier
For as little as £5.99 a month you can access all of our content, including Premium articles.
Subscribe