Cycling legend Mark Beaumont failed to break a world record for the furthest distance on a penny farthing in an hour.
Not content with holding the record for the quickest time to cycle round the world, the Perthshire-born athlete took on the quirky challenge at Herne Hill velodrome in London on Friday afternoon.
Beaumont missed out on the 132-year world record of 22 miles and 150 yards in an hour, set by WA Rowe at Hampden Park, Massachusetts in October 1886.
But the 35-year-old did break the British record of 21 miles and 180 yards set in 1891 – the same year the velodrome was opened.
A penny-farthing, also known as a high wheeler, has a large front wheel and a small one at the back. It was the first vehicle to be known as a bicycle and  was popular in the 1870s and 1880s.
It became obsolete from the late 1880s with the development of the modern bike. Beaumont had broadcast his attempt at the 450-metre velodrome on Facebook failing
His distance of 21 miles and 1,619 yards was just under one mile short of the world record.
He cycled alongside a team of elite riders, on a custom-made penny farthing he has been training on since January.
Beaumont, rector of Dundee University, broke the record for cycling 18,000 miles round the world in 80 days last year, completing the mammoth feat in 78 days and 14 hours.
Last month he opened Scotland's first purpose-built cycle circuit in Fife.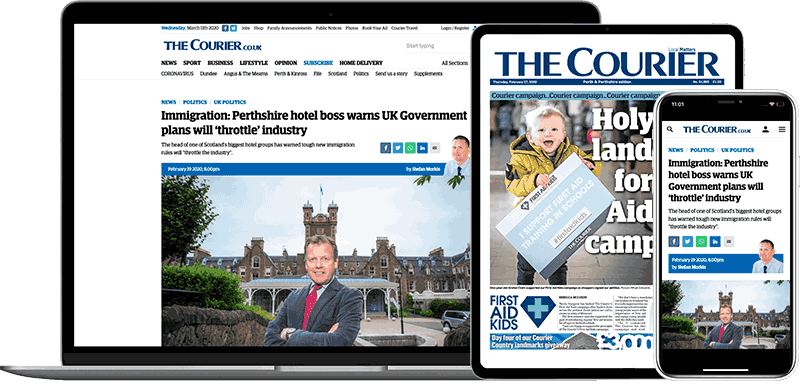 Help support quality local journalism … become a digital subscriber to The Courier
For as little as £5.99 a month you can access all of our content, including Premium articles.
Subscribe