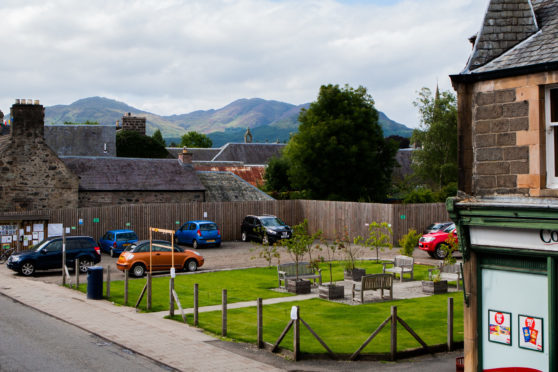 A Perthshire community's 11-year bid to retain its village square has taken another step forward.
St Kessog's Square in Comrie has twice faced redevelopment for housing but residents – with the help of a mystery benefactor – raised the cash to buy the much-loved site.
Trustees have now applied for planning permission to revamp the event space and transform it to include a gateway entrance, upgraded garden and a picnic area with a shelter.
The square in the heart of the village lay empty between 2007, when Comrie Garage closed, and 2013, when it was loaned to the community to be turned into a temporary civic space.
Since then the Trustees of Comrie Parish Church have bought the site and it has most recently been used a temporary community garden known as Bumblebee Square.
It is hoped the buyout and planning application, which has now been lodged by Perth and Kinross Council, will allow the trustees to transform the square into a permanent outdoor event space.
The planning application includes extending the garden area by reducing parking and getting rid of storage space at the back of the site.
A sheltered space will be created at the entrance, while picnic benches and ground lighting will be installed around the garden,
This will leave 10 regular parking spaces, along with two disabled bays and space for bikes and mobility scooters. The facility will also have charging points for electric cars and power points for Christmas lights to be installed.
Sheltered areas will be built with stone from the three rivers in Comrie and hoarding on the current walls will be removed to reveal the traditional stone façade.
A design statement included in the planning application, states: "Since 2014, the square has continued to be used as a community and events space whilst opinion was canvassed to consider how a temporary garden might become a permanent civic space for the benefit of the community.
"Plans have now been drawn up for a multi-use civic space, keeping the spirit of Bumblebee Square, but taking it forward to a level not previously possible under the temporary occupancy arrangement.
"It is considered that the redeveloped square will provide a high quality multi-use civic and events space in the centre of the village to be enjoyed by the community and visitors."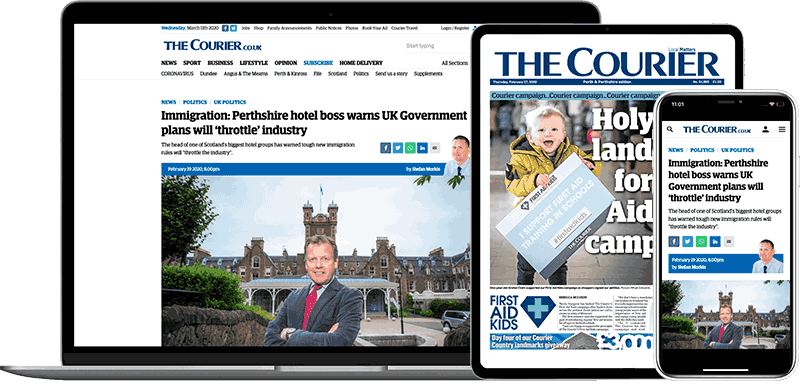 Help support quality local journalism … become a digital subscriber to The Courier
For as little as £5.99 a month you can access all of our content, including Premium articles.
Subscribe