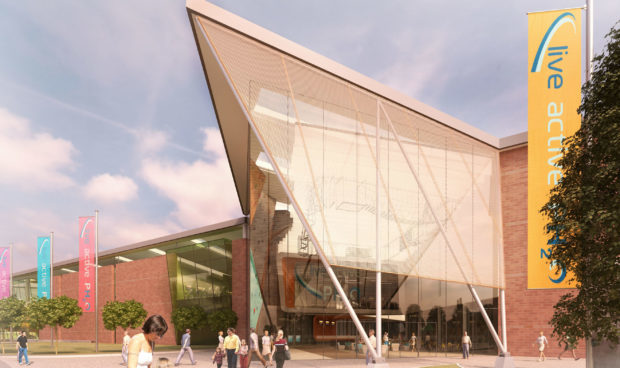 A controversial decision taken by Perth and Kinross Council to withdraw vital funding for a much-needed sports complex has been branded "short sighted" and "ridiculous."
The board of Live Active Leisure (LAL), the arms-length body behind the £25 million PH20 project for Perth, has slammed the local authority's move to claw back funding to the tune of £4.725 million, resulting in the leisure organisation stating they need "detailed reassurance" from council chiefs to ascertain if the plan can now move forward.
However, Councillor Dave Doogan, leader of the SNP opposition group on Perth and  Kinross Council, believes the chance of the ambitious PH20 project, which aimed to build new swimming pools and an upgraded ice rink on the site of the existing Perth Leisure Pool and Dewar's ice rink facility in Perth, now proceeding is "almost nil."
The council administration took the controversial decision to withdraw funding from the PH20 project along with providing £14 million for a replacement for Pitlochry Primary School at their budget meeting earlier this week, when they set out their stall to prioritise funding for the £50 million redevelopment of Perth High School.
Councillor Murray Lyle, leader of Perth and Kinross Council, had defended the budget stating that around £610 million would be invested in schools, infrastructure and open spaces.
However, Mike Robinson, chair of LAL, slammed the decision to withdraw funding for PH20.
"I am stunned by this short sighted decision, to remove the commitment of £4.725 million for PH2O and I am surprised there hasn't been more of a clamour for this project," he said.
"The escalating cost of maintaining these ageing buildings means that this project is time critical and essential not just for sport and leisure, but also for the wider social and economic proposals for the whole of Perth and Kinross."
He continued: "Council representatives have told us they are still keen to see this project go ahead, so we are now seeking urgent and detailed reassurance from the local authority around their commitment and a realistic time scale so that we can determine if and how we continue to move this vital project forward."
And Mr Doogan added: "There will be a lot of people in Perth and Kinross who will be concerned when they understand how the council is now not investing a single penny in the PH20 project.
"The chance of Perth now having a first-class leisure centre is almost nil – the decision to withdraw this funding is absolutely ridiculous."
Meanwhile, Pete Wishart, SNP MP for Perth and North Perthshire, described the financial withdrawal from PH20 as an "absolute betrayal."
"Perth and Kinross Council were still saying that the funding for the project was secure as little as three months ago," he commented.
"Now that is totally up in the air.
"Whilst I understand that various council officers and staff are still supportive of the plan, without the political backing from the administration, this project looks very much set to fall flat.
"If this project is delayed further or does not go ahead at all, this council will have badly let down the people of Perth and Kinross who deserve modern leisure facilities going forward.
"Our current facilities are quickly ageing and it is important that we do not let the council jeopardise the future of PH20."
A spokesperson for Perth and Kinross Council said: "The council will continue to work with LAL to secure a sustainable future for Perth Leisure Pool and is jointly funding a further market appraisal that will support the outline business case."
LAL has raised around £5 million towards the PH20 project, which would provide around 20 different sports, but were hoping for more financial help from the council in their bid to proceed with the overall plan.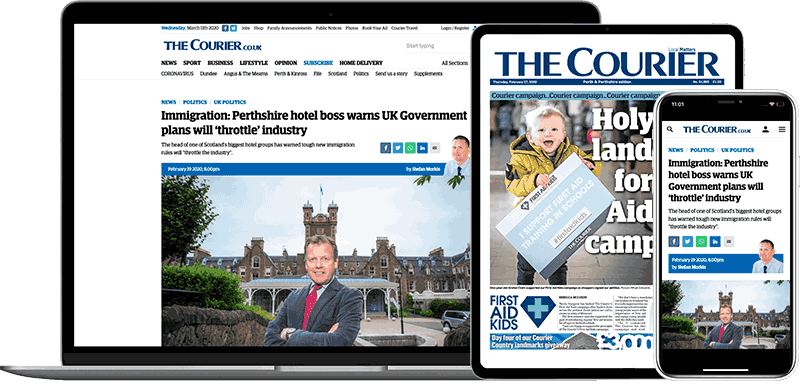 Help support quality local journalism … become a digital subscriber to The Courier
For as little as £5.99 a month you can access all of our content, including Premium articles.
Subscribe