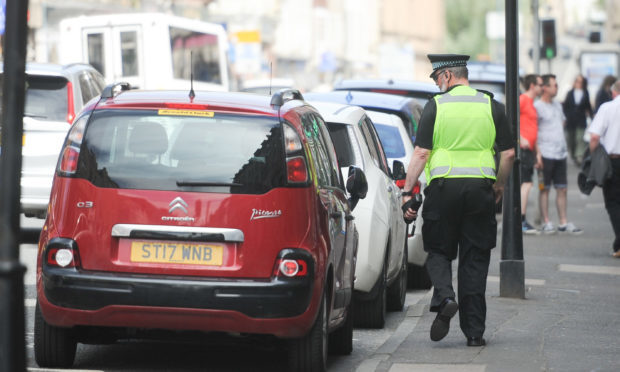 Politicians have expressed their concerns at a dramatic rise in the number of parking tickets issued in city centre streets in Perth.
Figures obtained by The Courier show the most ticketed streets in the city since 2015 are South Street, George Street, High Street and Mill Street.
Of these, South Street topped the chart of motorists receiving the most parking tickets, with a total of 1,843 up to the present time. George Street came second, with 1,637 tickets and was followed by the High Street, with 1,507.
There were 1,003 parking tickets issued to drivers in Mill Street, from 2015 up to now.
The statistics reveal the number of parking tickets issued by parking attendants soared in Mill Street from 129 in 2016 to 447 last year.
Parking tickets handed out to cars parked in the High Street also increased during this period, from 279 to 562.
The rise in parking tickets was also evident in South Street, which saw an increase from 406 in 2016 to 597 in 2017. George Street also saw tickets go from 401 in 2016 to 498 last year.
George Street had the unenviable reputation of being the worst street in Scotland for parking tickets in 2014, with 9,401 issued than, generating almost £250,000 for Perth and Kinross Council.
The FoI figures have raised concerns from politicians, with Pete Wishart, SNP MP for Perth and North Perthshire, calling for motorists to pay attention to parking time restrictions in Perth.
"I am really alarmed to hear of the number of parking tickets being issued by the local authority," he said.
"It would seem that parking tickets are particularly high in South Street and George Street and I would encourage motorists to make sure they check parking restrictions before leaving their car."
He continued: "Perth and Kinross Council offer the 'free for 15 minutes' scheme which has proved popular with motorists just nipping into a shop for a quick visit but people must ensure they still put a ticket on their car.
"With the refurbished Canal Street multi-storey car park so close to South Street, I am quite alarmed to see the number of people who are clearly still parking without paying Murdo Fraser, Scottish Conservative MSP for Mid Scotland and Fife, added: "Fortunately, parking in Perth is fair with motorists able to park free of charge for 15 minutes but it is important that this isn't abused.
"However, what I don't want to see is traffic wardens circling on particular streets in an effort to drive up revenue as this would not be in the best interests of motorists."
Perth and Kinross Council were asked to respond to the FoI figures on parking tickets issued but failed to do so.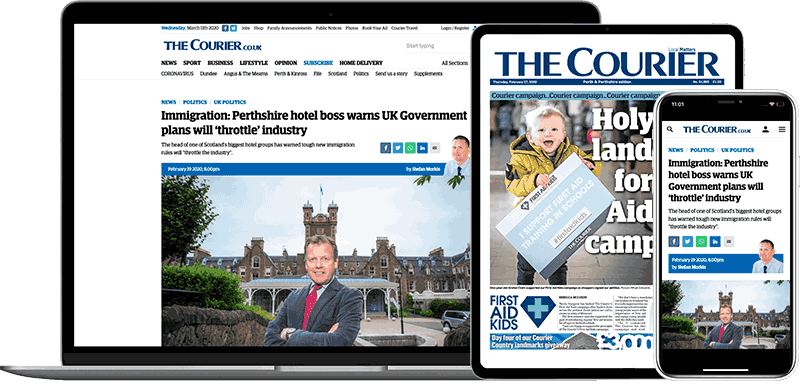 Help support quality local journalism … become a digital subscriber to The Courier
For as little as £5.99 a month you can access all of our content, including Premium articles.
Subscribe