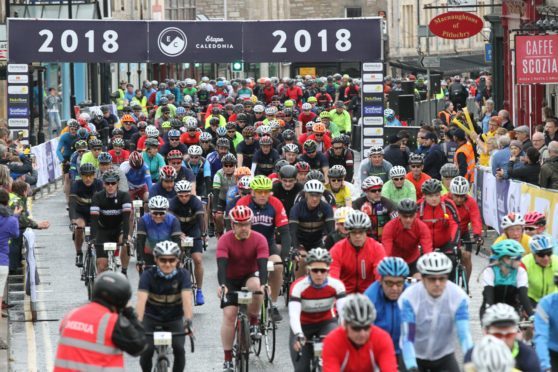 The rights to one of Tayside's biggest sporting events has gone on the market.
Thousands of cyclists competed in this summer's Etape Caledonia, an 85-mile ride through Highland Perthshire.
They were spurred on by event ambassador and round-the-world cyclist Mark Beaumont.
Now it has emerged that London-based organisers IMG have put the rights to the event up for sale.
The Courier understands four bidders have already expressed an interest in taking on the rights. Two have proposed an outright purchase, while the other two want a new licence arrangement.
A decision on a new operator is likely to be made next month.
Although the event has been largely welcomed by locals, attempts to expand it to 100 miles have proved controversial. Some residents have also complained about noise and other issues relating from a riders' village in Pitlochry town centre.
Highland SNP councillor Mike Williamson said: "Whoever purchases this event should ensure that they engage fully with the local community over previous issues such as the location of the riders village and the problems surrounding parking.
"There was a lot of goodwill from the local community when this event was first developed, but over the years a number of issues have cropped up which were not sufficiently dealt with."
He added: "It is also key that the purchasers ensure they put a legacy program in place so the surrounding community benefits from hosting the event."
SNP MP Pete Wishart said the event had attracted people from all over to Pitlochry but it had not been without its issue,s and a change of operator might offer a chance to address some of those difficulties.
He said: "I welcome any event which encourages an active lifestyle but it is hugely important that any future owners put in place plans to engage the local community, especially working with local schools.
"I have written to council leader Murray Lyle to ask him to investigate whether there is anything the local authority can do to ensure that when permission is granted for future events, there is at least a consideration given to the legacy and the benefit that can come to the local community."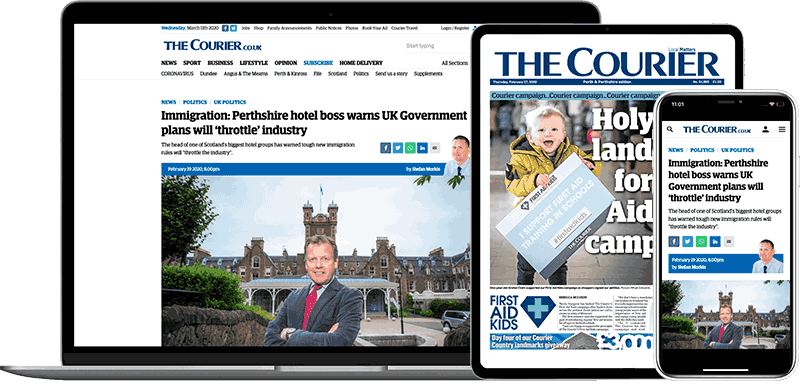 Help support quality local journalism … become a digital subscriber to The Courier
For as little as £5.99 a month you can access all of our content, including Premium articles.
Subscribe