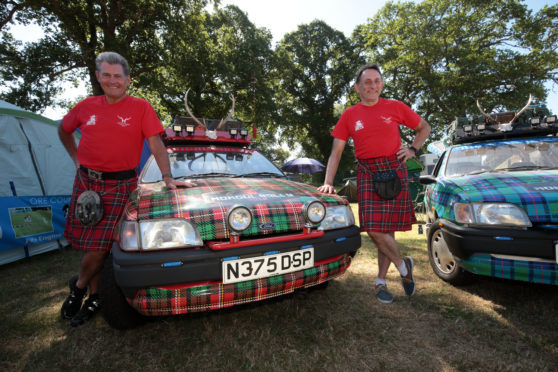 A team of Tayside businessmen are gearing up for a "monumental" mission across Europe to save twins who were diagnosed with the same hereditary condition that claimed the life of their mother.
Sue Williamson lost her life to phaeochromocytoma, or pheo, a rare tumour that affects only a small number of Scots each year.
Two of her grown-up children, Jennie Chinembiri and James Williamson, found they have inherited the same deadly condition and there is a chance their children could get it as well.
Sue's husband Jo, has teamed up with best friend and hotelier Gordon Blair for a 14,000 mile sponsored drive from John O' Groats to Siberia. They hope to raise enough money to help find a cure.
The pair will be joined by recently retired Perth harbourmaster Brian Meldrum and local businessman Rick Wright.
The four friends, known as the Highlanders, will drive a pair of 22-year-old Ford Fiestas across the Mongol Rally route, but without any support or back-up. Both vehicles – Highlander One and Two – have been decked in tartan, with antlers and roof lights.
Perth businessman Mr Blair, 73, said: "Sue was only 57 when she died of cancer, which was caused by this faulty gene.
"Sadly this condition is hereditary and it was passed on to two of her four children. Her grandchildren could also inherit it."
Jennie's tumour was found in her jugular vein, while James is in his carotid artery – blood vessels in the neck –  meaning surgery is out of the question.
Mr Blair, who once ran Perth's Lovat Hotel Group, said: "They are doing a huge amount of research on this but, like everything else, it all comes down to money.
"We are doing this to raise funds to save not just the lives of Jo's family, but everyone else who could be affected."
The epic adventure will raise money for Findacure, the charity which is funding ground-breaking research into the little known disease.
The four friends arranged with Mongol Rally organisers to use the trail, providing them with Visas to enter each of the 21 mainland Europe countries.
Mr Blair said: "I'm 73 and at my age, money doesn't mean anything to me anymore. I've got all I need for the rest of my life.
"But this is really important. The amount of work I have put into this project, to make sure it's a success, has been phenomenal."
Mr Williamson, 68, a retired wine buyer from Dundee, said £30,000 had already been raised for Findacure and he hopes the excursion will at least double that amount.
Mr Blair has written to the leaders of each country asking for their support.
In a letter to Russian president Vladimir Putin, he asked for protection crossing into the country from Kazakhstan. "I feel it is imperative that each country is made aware of this dreadful 'curable' disease and the effect it has on its own citizens," he wrote.
The journey, which will last about eight weeks, will be filmed with in-car cameras and could be made into a documentary for Sky TV.
The mission begins from John O'Groats on July 7.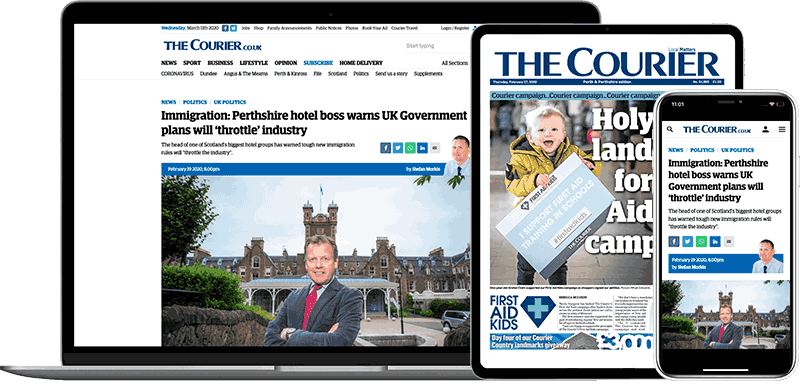 Help support quality local journalism … become a digital subscriber to The Courier
For as little as £5.99 a month you can access all of our content, including Premium articles.
Subscribe