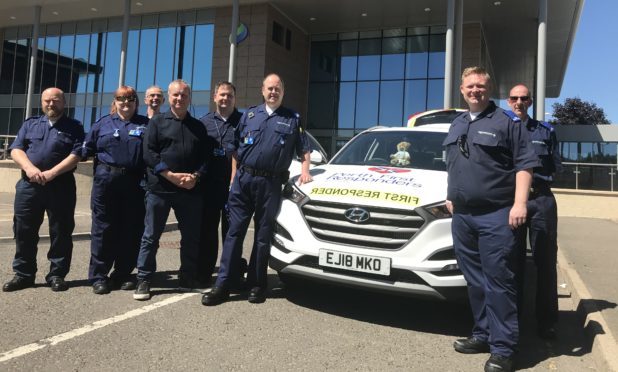 A life-saving charity which provides crucial back-up to ambulance crews across Perthshire has been powered up by a leading electricity firm.
The Perth First Responders Unit has taken charge of a new 4×4 vehicle, which will help them reach emergencies throughout the region.
The £18,000 Hynundai Tuscon was secured following a £15,000 windfall from Perth-based SSE. The rest of the money came from charity sponsors and donations.
The group, made up of dedicated volunteers, was formed in 2011 and became a charity last year.
Based at Perth ambulance station, crew members are called out to medical emergencies such as cardiac arrests and seizures.
The new vehicle will replace the group's original car, which was leased from the Scottish Ambulance Service.
Because it has double the number of seats, it will be easier to train newly-qualified volunteers and taken them out on emergency calls.
It is also better equipped to reach remote areas, in often difficult conditions.
Volunteer Catherine Procter said: "We're absolutely thrilled. This is the first vehicle that is actually ours, so we don't have to worry about using a car which might be needed by the ambulance service."
She said: "It's not unknown for us to cover 400 miles in a weekend.
"We are often sent to places with single ambulance stations. We can provide cover if the ambulance there is busy with another call."
SNP MP Pete Wishart helped the group secure funding from SSE.
"I have always taken a keen interest in the work that Perth First Responders do and I was very keen to help when they let me know that they were on the lookout for potential sources of funding.
"One of the resources open to Members of Parliament is access to a huge database of potential funding sources and I was only too happy to help the group get in touch with SSE."
He said: "These applications can sometimes be very time intensive and are obviously not always successful, so naturally I was thrilled to hear that the funding from SSE has enabled Perth First Responders to purchase a vehicle to assist with the great work that they do."
As well as emergency calls, the charity – set up with money from Aviva – also hosts CPR classes and educates communities about public access defibrillators.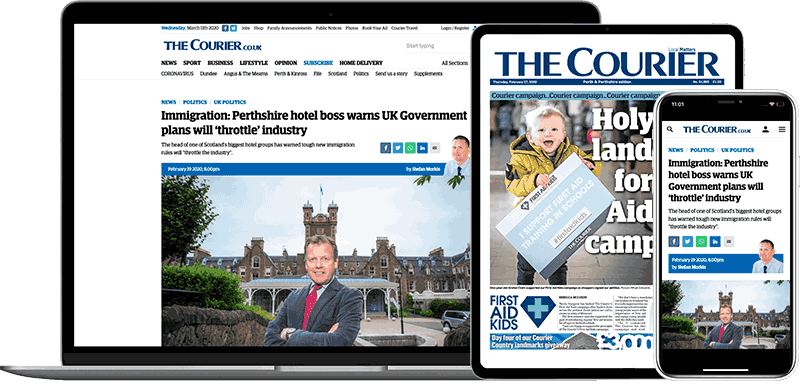 Help support quality local journalism … become a digital subscriber to The Courier
For as little as £5.99 a month you can access all of our content, including Premium articles.
Subscribe