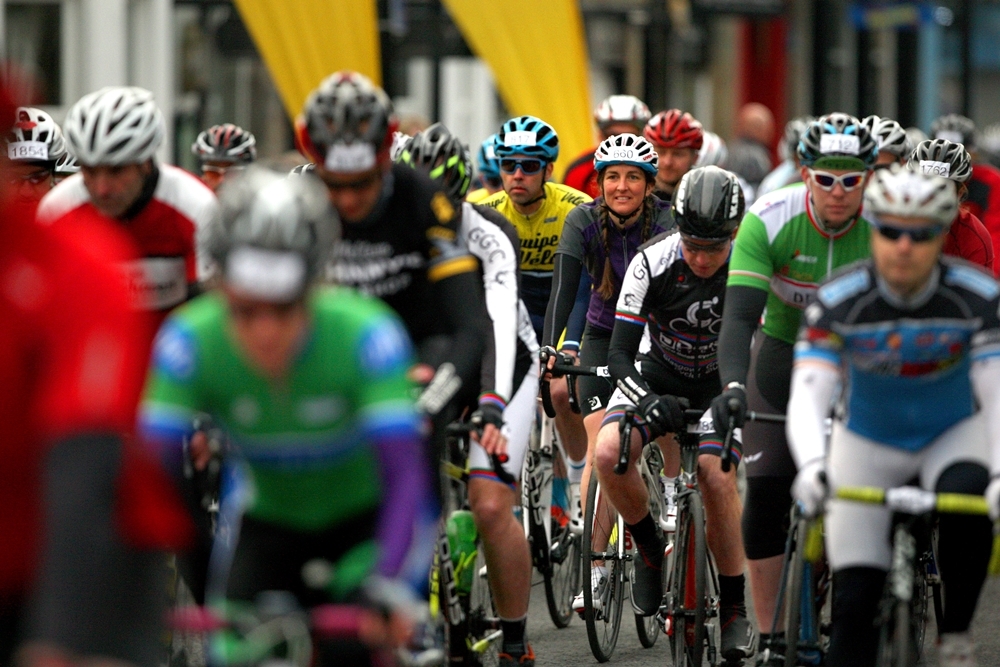 The sale of one of Perthshire's premier cycling events has prompted calls for change.
The rights to the Etape Caledonia are being offloaded by London-based organiser IMG, as it shuts down its UK mass participation business.
Four firms have already expressed an interest in taking on the event – an 85-mile ride through scenic highland Perthshire – and an announcement on new owners is likely to be made later this month.
Local businessman Peter Houman, who campaigned against the closed-road event, said the sale was a chance for the local authority to take charge and address contentious issues.
"This is an excellent opportunity for Perth and Kinross Council to get back on the saddle and deal with the growing concern which recognises that this event is not bringing the great riches it promised to this area; that it causes unpopular disruption and it still blights many businesses at a busy time of the tourism season," he said.
He has written to local councillors Xander McDade, Mike Williamson and John Duff, stressing that the authority needs to get involved and ensure new owners can address local issues.
Mr Hounam, a member of the now disbanded ACRE (Anti Closed Roads Event) group, said: "With IMG losing interest, why can't the council go back to the drawing board, conduct a proper consultation with their electors in Highland Perthshire and do something we can all get behind?"
Conservative councillor Mr Duff agreed the Etape had proved controversial over the years.
He added: "Opinion among the local business community and among local residents is split as to its benefits and, even in my short time as an elected councillor, I have received complaints about the disruption caused and IMG's lack of consultation and engagement with constituents directly affected by the race route.
"I believe that the new organiser would need to reapply to the council for the various licences and authorisations necessary to operate this event. This would give councillors the opportunity to hear how these concerns would be addressed."
SNP councillor Mr Williamson said: "I want to see more paid back to the community from this event. It never seemed fair that people would have to put up with noise and road closures, but get nothing back in return."
Independent councillor Mr McDade added: "I know how much disruption local people and businesses experience during the event, and I think many would be happy to suffer that inconvenience if they felt there was a wider community benefit.
"Regardless of who is running the event, the community benefit issue needs to be addressed properly before next year's event takes place. My preference would be for a local group to take over the running of the event so the proceeds go entirely back into the communities affected."
IMG has declined to comment.