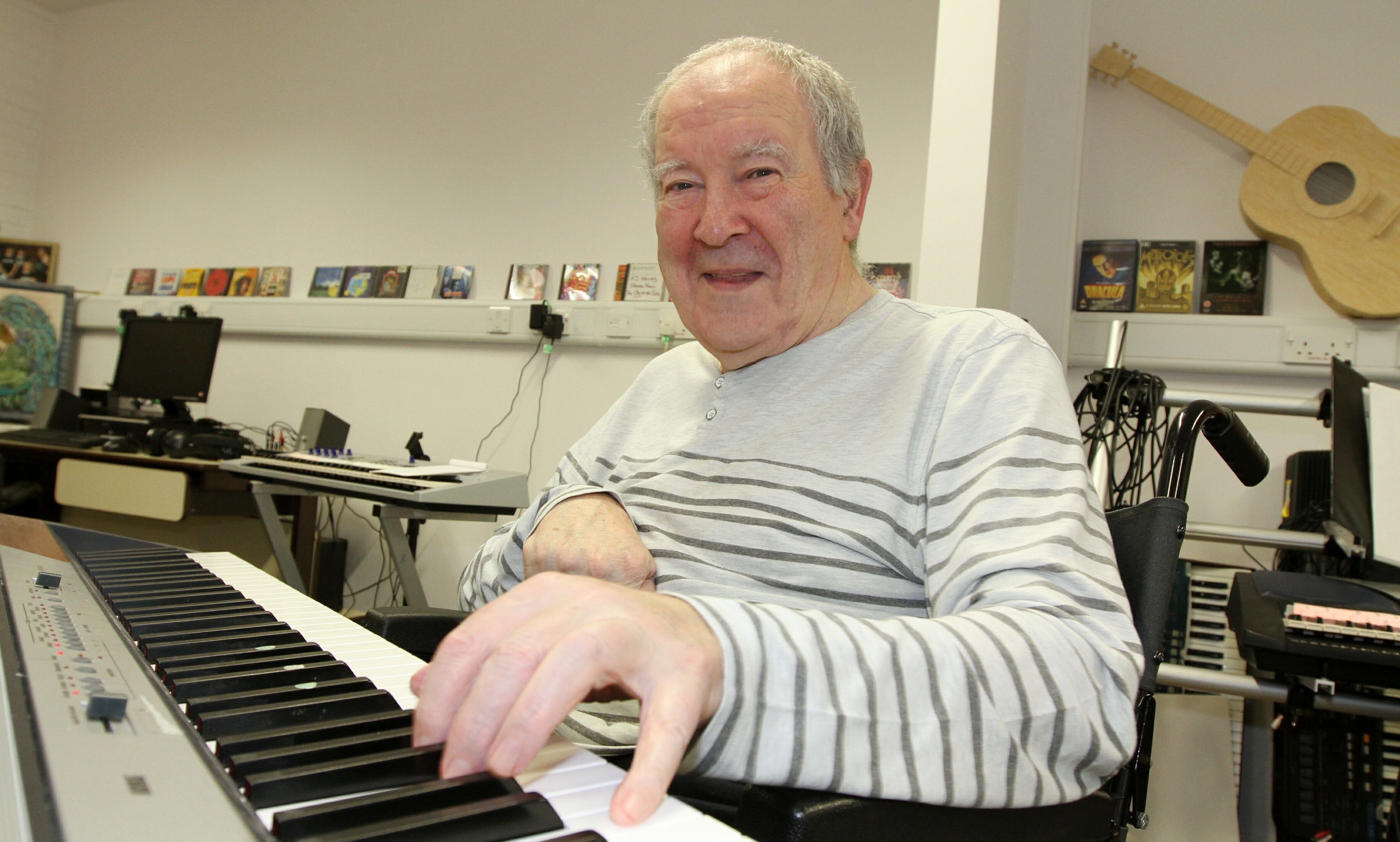 A remarkable blues musician has returned to the studio to mark the anniversary of a devastating stroke which turned his world upside down.
Alwyn James was a classics teacher at Glenalmond College and an accomplished pianist and singer with his band Roll Wyn James when life as he knew it abruptly ended in the mid-1990s.
A severe stroke left him unable to walk or talk, and without the use of his right hand he thought his music career was over.
Now after more than two decades of rehabilitation, the 77-year-old has been back in Scotland's famous Riverside Studios working on his latest CD.
And Alywin has been immortalised in song by his bandmates, in a track named after him. Vocalist Paul Henderson, who wrote the piece, sings: "Alwyn James, his mojo nearly died / Alywn James, but he kept his mojo alive."
The album – called 25 Years – features Alwyn on harmonica and scat singing, backed by musicians Paul, Chris Agnew and Kevin Smith. It is the band's seventh release and features blues staples including Ain't No Sunshine, Knockin' on Heaven's Door and Sweet Home Chicago.
Alwyn, who stays in Perth, revealed he is also getting ready to return to the stage. He hopes to perform at a gig at Perth Theatre later this year, possibly in September.
He feared his musical career might be over after his stroke, but with help and support from the MacKinnon Centre in Broughty Ferry he was able to re-learn old skills and even gain a few new ones including painting.
Using synthesised and sampled instruments, as well as the harmonica, Alwyn was able to perform again with his old band.
Over the last 14 years, he has raised £12,000 for Chest Heart and Stroke Scotland.
In a letter to Alwyn, a spokesman for the charity told him: "It is obviously a major accomplishment for any band to come together and produce a successful album. But it is exceptional that you are able to contribute so much to this piece of work, despite the difficulties you experience as a result of your stroke."
He added: "What an incredible achievement. I hope your efforts will encourage and inspire others who attend the Chest Heart and Stroke service, as you have for many years."