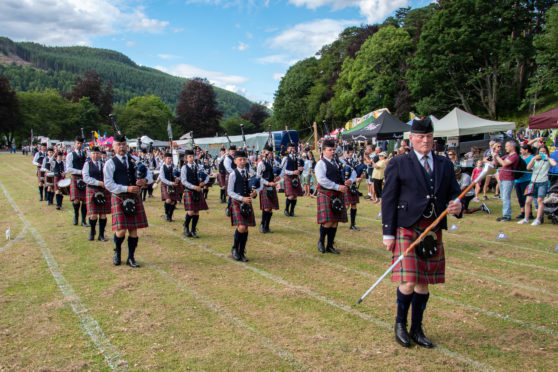 The Highland Perthshire community of Kenmore welcomed record-breaking crowds to its annual summer games.
The ever popular midweek event was blessed with sunshine and blue skies.
Visitors came from across the globe, including a group of Australian dancers and youngsters from Saudia Arabia who were keen to experience their first ever Highland games.
A spokeswoman for the show said: "There was a record number of entrants to the Highland Dancing competition. The crowd were treated to the spectacle of the record for throwing the Tirinie Stone being broken not once, but twice in the evening."
The new record holder is Kyle Randalls who threw the stone a distance of  15′ 6″.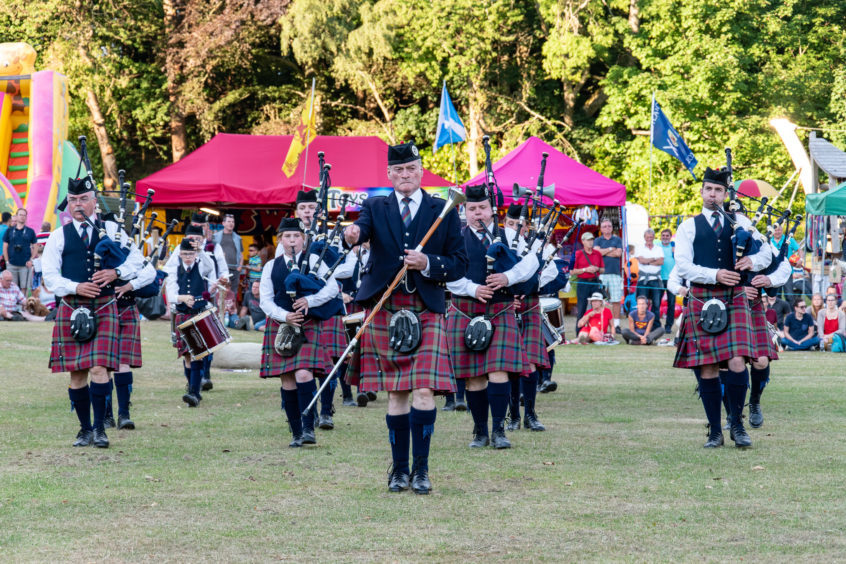 Two new trophies were presented during the evening, including one in memory of Tony Young who, along with his wife, Susan, was a great friend to the games for more than four decades.
This was presented to Ayla Aycan, the youngest Highland Dancer from Perthshire.
The second new prize was donated by the Menzies family, in memory of Duncan Menzies — one of the founders of the Kenmore Games.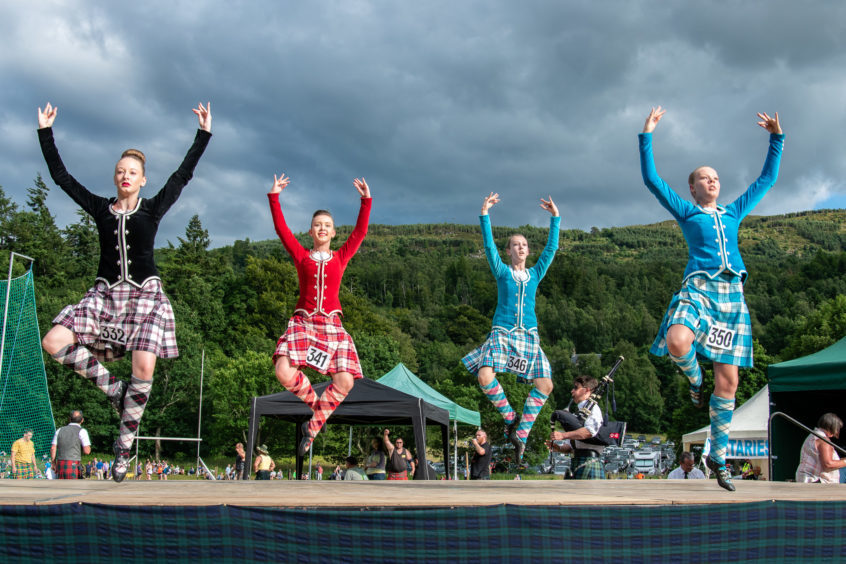 It was presented to Stuart Anderson, from Killin, the winner of the Perthshire Throwing the Sheaf competition.
The event, which was opened with the help of Vale of Atholl Junior Pipe Band, has been a highlight of the local calendar since 1972.
Over the years, the event has gained a reputation of one of Scotland's friendliest Highland Game contests.
The spokeswoman said: "A great night was had by all and we are looking forward to a repeat in 2019."