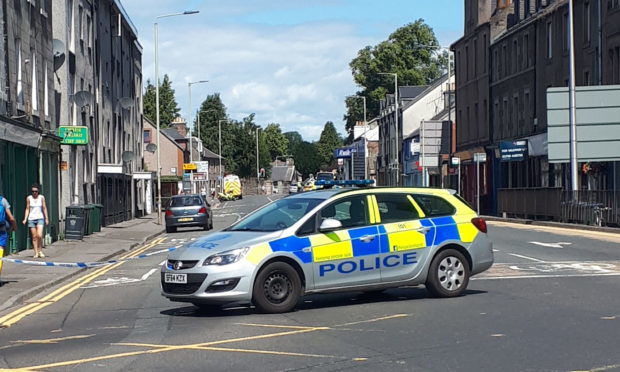 The death of a female cyclist in Perth at the weekend has sparked calls for a major road safety review.
The woman died in a collision with an HGV in Main Street, Bridgend, just before noon on Saturday.
Critics say lanes and facilities for cyclists in the Fair City are inadequate and calls are being made for a wide-ranging investigation by Perth and Kinross Council.
The Bridgend is home to some of the busiest roads in Perth, connecting traffic from the city centre to key routes to Aberdeen, Forfar and the M90.
Perth and North Perthshire MP Pete Wishart said: "It was a terrible accident and my thoughts are with the family of the cyclist.
"We now need to have a proper review of road safety in Bridgend and cyclists' safety all over Perth.
"I will be asking the council to carry out a full assessment to find out just how safe these roads are and make sure cyclists are protected.
"We know there are problems around Bridgend with sheer volume of traffic, very narrow roads and pavements and confusion around the junctions and how to get on to the main road."
Mr Wishart said governments at all levels were encouraging people to ditch cars and be more active, and appropriate infrastructure must be put in place for cyclists.
"Facilities in Perth such as dedicated lanes for cyclists are already poor and where we do have them they switch from lanes to busy main roads very quickly," he said.
"People are being encouraged to cycle, whether that be for their own health or for the environment, but if we are going to ask people to get on a bike we have an obligation to make roads safe for them to do so."
Perthshire North MSP John Swinney backed the calls, saying: "My thoughts are firstly with the friends and family of the victim.
"I recognise that any form of transport involves a degree of risk but it is important that steps are taken to minimise the frequency of tragedies like this occurring.
"Accordingly, I hope that the entire council will join together to examine ways of improving cyclists' safety in Perth."
Traffic was brought to a standstill on Saturday afternoon as Main Street was closed for six hours during police investigations.
Police and council parking wardens attempted to guide drivers out of the jams, while others were told to avoid the area.
Angus Forbes, the council's convener of environment and infrastructure, said: "Our thoughts are with the family and friends of the female cyclist who died in Saturday's road traffic collision.
"I would like to thank drivers around Bridgend and Gannochy for their patience while the road remained closed to allow the police carry out their investigations and to the parking attendants who stepped in to help direct and advise drivers away from the area."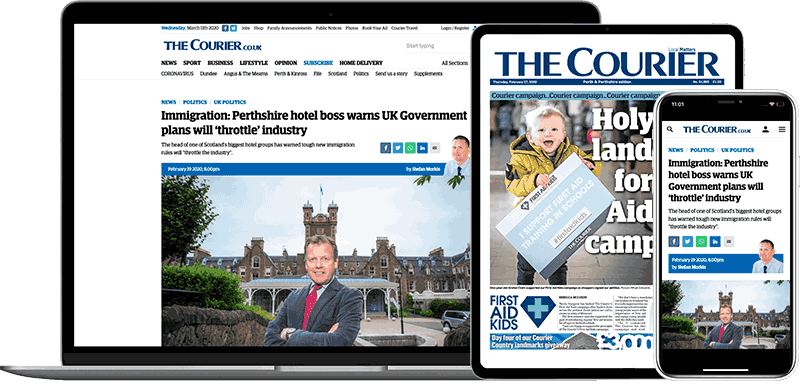 Help support quality local journalism … become a digital subscriber to The Courier
For as little as £5.99 a month you can access all of our content, including Premium articles.
Subscribe