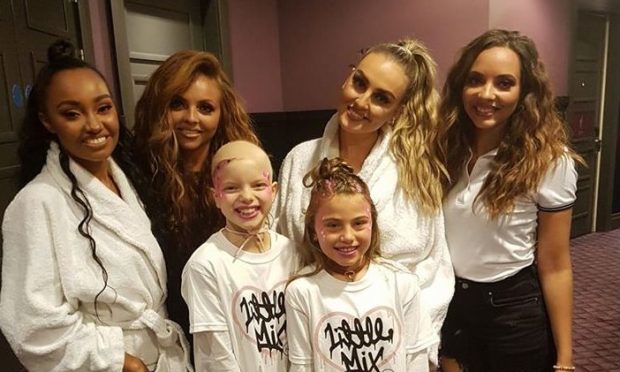 An inspirational young dancer from Perth will be a star guest at an awards ceremony in London on Tuesday.
Ten-year-old Lily Douglas recently returned from a 10-week trip to America where she received proton beam therapy to eradicate Ewing's Sarcoma, an aggressive form of cancer.
Before her trip, Lily was told by doctors that scans had revealed she is now cancer free. She was given the proton therapy to help ensure the disease stays away.
The youngster is now preparing to walk down the red carpet at the Cancer Research UK Kids and Teens Star Awards, held in partnership with TK Maxx.
Lily, a pupil at St John's RC Academy Primary School, and her family have been promised VIP treatment at the talent show-theme event.
They will take part in a fun-packed day of activities including a Hollywood-style Walk of Fame, a magician's workshop and acrobatics skills training.
The youngster will also get the chance to show off her dance moves. She has around 90 trophies and 200 medals from her career in ballet, street dance, modern and tap.
Lily will be one of 20 children and young people who have been selected as special ambassadors for the awards.
Last year, she took the lead on a national charity drive, urging Scots to help save lives by clearing out their wardrobes.
The Give Up Clothes For Good campaign was organised by TK Maxx in partnership with Cancer Research UK.
During her trip to the States, Lily was given a starring role at an American football game and was even interviewed for a local news channel.
She joined the Jacksonville Sharks Attack Dance Team and was given a standing ovation from crowds at the Veterans Memorial Arena.
Lily, who initially received treatment at the Royal Hospital for Sick Children in Edinburgh, also met her pop idols Little Mix backstage when the group played at Dundee's Slessor Gardens.