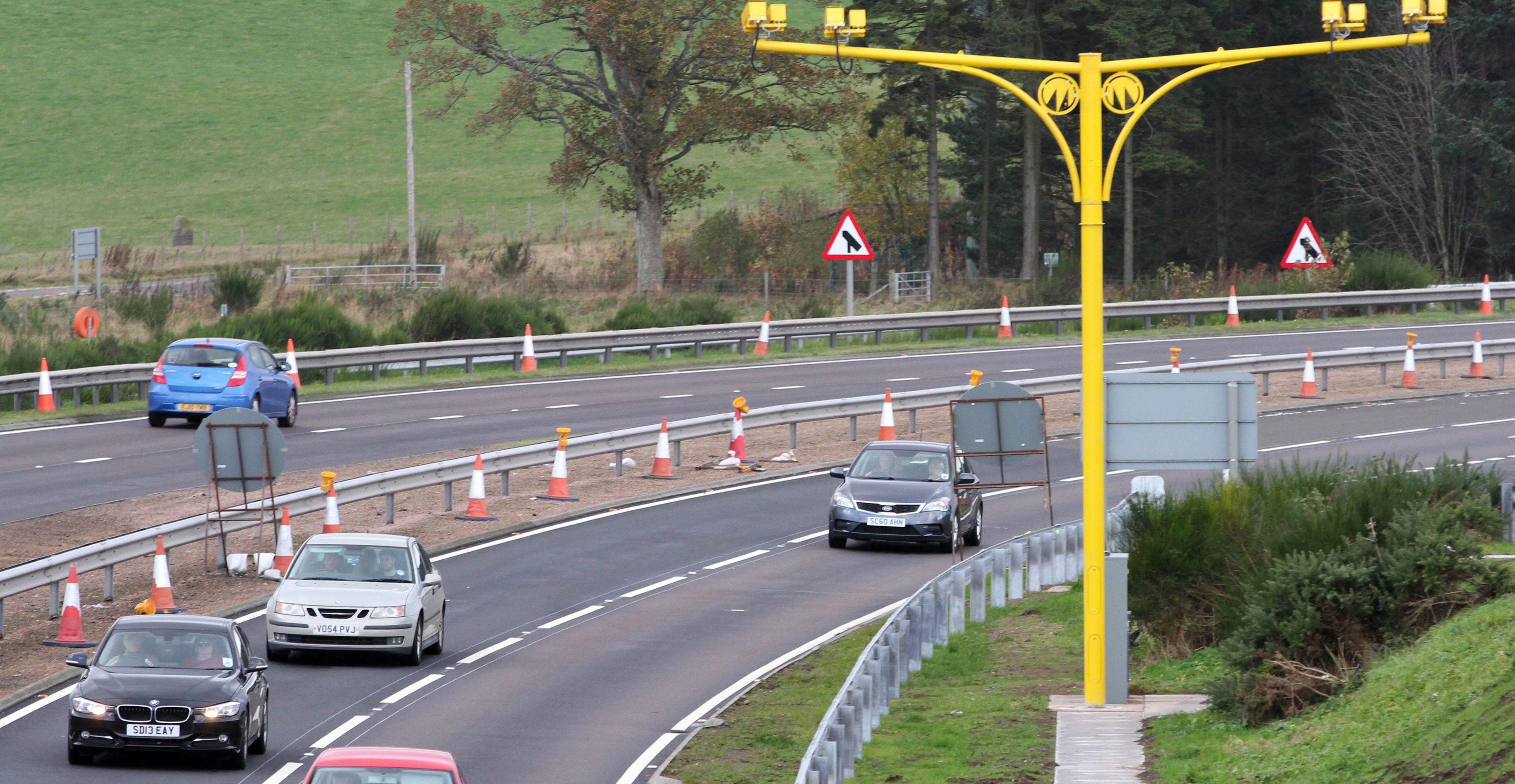 Perthshire politicians have called for speed reductions on a stretch of the notorious A9 road.
The plea for a 50mph limit comes after a woman was killed in the latest tragic accident at the weekend.
The victim of Sunday's crash was named as 57-year-old Helima Abdulla Massabo on Tuesday.
A 57-year-old man was also airlifted to hospital.
Campaigners say the accident at Dalnaspidal was the eighth major incident on the Perthshire stretch of the road in the last month.
Since the end of May, three people have died on the A9.
Transport Scotland plans to turn all single carriageway sections of the road into dual carriageway by 2025 as part of a £3billion.
Critics say that still leaves another seven years of chaos and are now asking for roads chiefs to consider reduced speed limits and the introduction of speed cameras at the Dalnasipdal junction.

Where the crash took place on SundayIndependent councillor for Highland Perthshire, Xander McDade, said: "The A9 is a very dangerous road, especially at that junction where it is very difficult to see the oncoming traffic.
"Unfortunately, until Transport Scotland dual the road there is not much they can do.
"They could reduce the speed, which is something I would be willing to support. For a very short section around that junction, changing it to 50mph would help people get onto the A9, before going back to the national speed limit thereafter.
"Also, putting speed cameras up would be the best short term option.
"No-one wants to take longer to get around but if it means we get there safer, then I am all for it."
MP for Ochil and South Perthshire, Luke Graham, said: "We have seen in recent months that the introduction of speed  cameras has been positive.
"If speed reduction can work then it is something we have to look into.
"Sometimes with the variable speed limits, you have people slowing down and speeding up, which can cause more problems.
"However, if it can work it would be great."
A Transport Scotland spokesperson said: "Our sympathies are with family and friends at this time.
"As part of standard policy, Transport Scotland officials will meet with Police Scotland and the road operating company, BEAR, to obtain more detailed information on these incidents.
"As police investigations into these incidents are on-going, it would be inappropriate to comment further at this time."