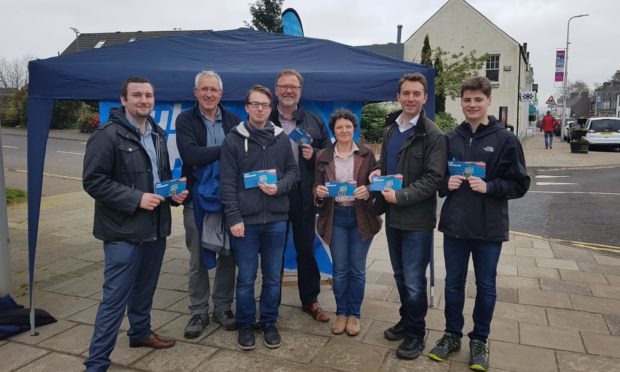 Locals in Auchterarder have welcomed a pledge of a new ticket vending machine at Gleneagles train station.
The news means residents will not have to travel to Perth to pick up pre-paid tickets. Travellers will also be able to pick up discount tickets that are not available on the train.
It's hoped the move will also help to boost the appeal of Gleneagles Hotel with tourists and sports fans.
Scotrail agreed to inroduce the machine after Conservative MP for Ochil and South Perthshire, Luke Graham, raised an online petition in May following complaints from locals.
It is due to be in place by the end of September.
Mr Graham said: "I'm delighted to hear about the installation of a new ticket vending machine at Gleneagles train station.
"When I was first elected it was something that was brought to me by constituents.
"After speaking to young people and local businesses, it seemed like an inconvenience to have to travel elsewhere to collect tickets.
"We put forward the argument about what the area brings to Scottish tourism, especially with it's sporting connection.
"We wanted to make Gleneagles as accessible as possible and we are now able to do this."
Scott Gibson from Auchterarder, a regular commuter from the station, said: "As someone who can benefit from youth train tickets, I am delighted that this will be installed.
"There was never any point in me trying to get certain discounts online as I would have to travel to Perth to pick up the tickets.
"The times I did, after paying for a train to Perth to collect my discount tickets, it didn't save me much money.
"I'm sure this will benefit a lot of people in the area."
The Solheim Cup – one of the biggest golf tournaments for women – arrives at Gleneagles golf course next year and is expected to attract more than 30,000 spectators each day.
Business owners in the area have been in discussion with council chiefs about ways to bring more tourists to Auchterarder, after low visiting numbers during the 2014 Ryder Cup at Gleneagles.
Maggie Robin, owner of ladies' formalwear shop Bear Necessities in Auchterarder, said the machine would be a boost for the area.
She said: "I think it's great. It's nice to think that we are moving forward.
"Sometimes it can feel like Perth is the parent of little satellite towns such as Auchterarder, so anything that can help is brilliant."
A spokesperson for Scotrail said: "We're pleased to be bringing a new ticket machine to Gleneagles station, which will make it even easier for our customers to purchase and collect tickets."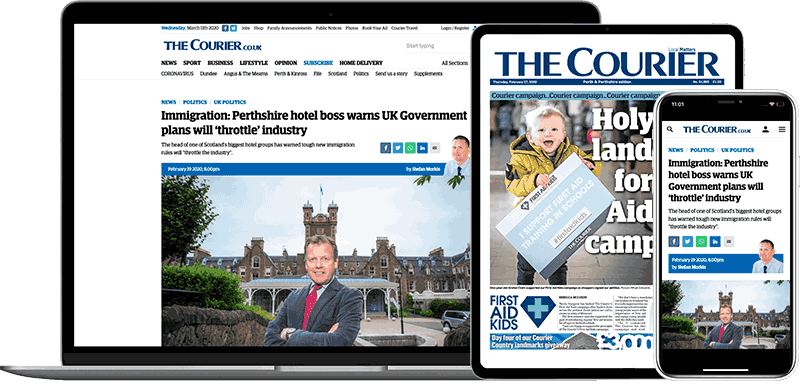 Help support quality local journalism … become a digital subscriber to The Courier
For as little as £5.99 a month you can access all of our content, including Premium articles.
Subscribe