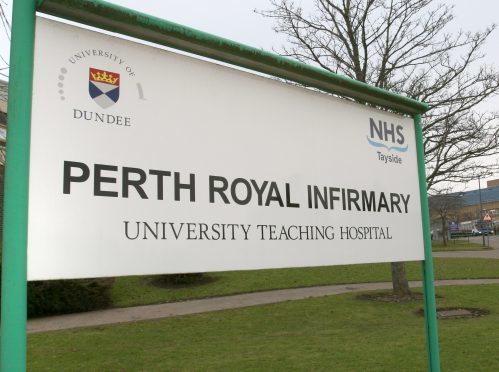 Emergency services at a Tayside hospital are being "downgraded" when the department is at its busiest for eight years, say the Tories.
The Scottish Government approved a decision by health chiefs last week to transfer all urgent surgeries from Perth Royal Infirmary to Ninewells in Dundee.
It comes as official data shows the A&E department at PRI was visited by more patients in May than in any other month since spring 2010.
The Scottish Conservatives said the surgery shift is part of a trend for reducing PRI services and comes on the back of the hospital losing maternity and paediatric facilities.
NHS Tayside insists more surgeries will be carried out at PRI, which is being upgraded to a centre for excellence for planned operations.
There were 2,405 attendances to the west Perth hospital's casualty department in May this year, according to Scottish Government figures published last week.
That was the highest since May 2010, when 2,527 people turned up for treatment.
Liz Smith, the Perthshire MSP for the Tories, said: "The SNP is downgrading the PRI at a time when it's hardly been busier.
"The fact May was the busiest month for A&E in Perth for eight years proves how valuable a facility it is.
"This is exactly why so many people in the local community are so angry about SNP plans to centralise services at Ninewells."
The figures also revealed that Ninewells had its busiest month for A&E attendances in May since records began in 2007.
Bill Bowman, for the Scottish Conservatives, said: "This is not the time for the SNP to burdening Ninewells with even more work."
He added: "Any increase in activity without proper funding and resources would risk patient safety and load yet more work onto hard-pressed staff."
A spokeswoman for NHS Tayside said: "NHS Tayside would like to reassure communities in Perth & Kinross that we are absolutely committed to continuing to provide a wide range of services at Perth Royal Infirmary (PRI).
"The hospital is a vital site for NHS Tayside and the plans for the future of surgical services in Tayside mean that our doctors and surgeons will actually carry out more surgery at PRI which will develop into a centre of excellence for elective surgery."
A Scottish Government spokesman said: "NHS Tayside have sought to assure us that the proposed changes will improve surgical services in Tayside and provide safer, higher quality services, while also minimising the risk of cancelled procedures."