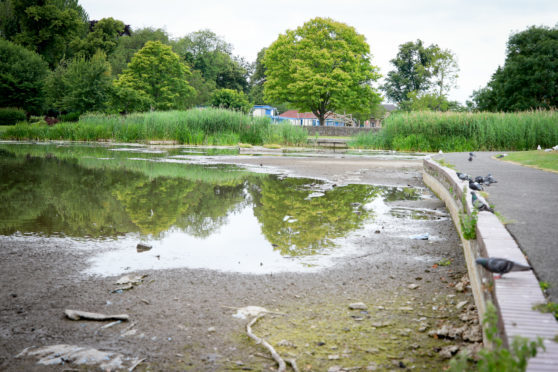 A much-loved family of swans have been declared out of danger following concerns about low water levels as a result of the recent heat wave.
Perth and Kinross Council workers have been monitoring conditions on the South Inch pond amid fears for the birds' safety.
Plans were being drawn up in case experts had to step in, including a suggestion that the fire service top up the pond with water from the Tay.
However, the rain midweek has given the team some breathing space and officials are hoping for more in the days ahead.
A council spokeswoman said: "The Greenspace team is taking advice from animal and bird charities, including the RSPB who are also monitoring the situation at the pond.
"All parties are confident we are not at a stage where we should intervene. However, all provisional plans have been discussed, should that become the case.
"There has already been some rainfall and more rain is forecast, which will hopefully improve the situation but we will continue to keep an eye on the swans.
"We're confident they have enough food for now and that the water is deep enough at one end for the them to get some sleep."
The water was low enough yesterday for the birds' feet to hit the waterbed when they tried to paddle along the pond.
Low water can also affect their sleeping habits.
Swans are known to move on to another spot if water levels plummet, but in this case that doesn't seem to be happening.
SNP councillor Tom McEwan suggested calling in the fire brigade to fill the pond with water from the Tay. The council confirmed that was one of the alternatives it was looking into if the situation deteriorates.
John Carle, Scottish SPCA chief inspector, said: "We have received calls regarding the swans in Perth. Due to the current hot weather the water levels are considerably lower than usual.
"Our animal rescue officer visited the site to check on the swans who are in good bodily condition.
"Perth Council is currently monitoring the water levels and we will continue to work with them to ensure the welfare of the swan and her cygnets."
An RSPB Scotland spokeswoman said: "The dry conditions we are experiencing can leave many natural water sources depleted, meaning birds will need to find alternatives.
"Anyone worried about the survival of a bird or other animal should call an animal welfare charity like the Scottish SPCA or a local animal sanctuary as these are the organisations that have the skills and facilities to rescue sick and injured animals."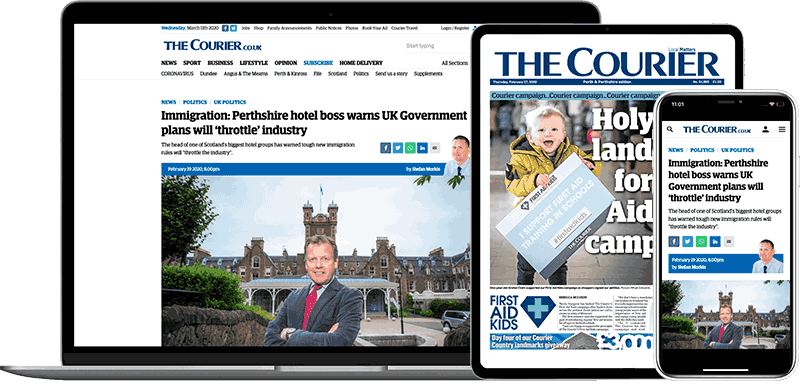 Help support quality local journalism … become a digital subscriber to The Courier
For as little as £5.99 a month you can access all of our content, including Premium articles.
Subscribe