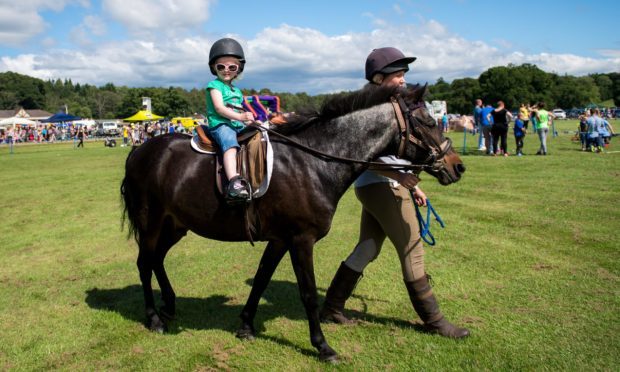 8The World Cup final will be shown on huge screens at Perth Racecourse this weekend so football fans don't miss out the big game while attending an annual family fun day.
Thousands of people are expected to head out to the course on Sunday in a weekend of sport across the nation, with the men's final at Wimbledon and the final day of the Scottish Open also taking place.
Tickets for the race day has recorded a surge in pre-sale tickets with 4,500 expected to be sold.
As well as the horse racing for the adults, an array of events for children will be on offer throughout the day at the Centre Course, including pony rides and laser quest.
Perth Racecourse chief executive Hazel Peplinski said she hopes the annual event can inspire the next generation of racing enthusiasts.
She said: "It's been an unmissable summer of sport so far and we're all looking forward to the nail biting World Cup Final on Sunday.
"We'll be screening the match between racing so encourage everyone to come along and get into the spirit.
"Our Family Raceday is pencilled into the diary of many families throughout Perthshire and beyond.
"It's a great way for parents and youngsters to spend some quality time together.
"It offers something for everyone, and with the school summer holidays well underway, it's a fun, affordable day to keep the youngsters entertained.
"It's also a chance to get children excited about our great sport and perhaps even inspire the next generation of riders and racegoers.
"With so many children attending, we are providing a special child-friendly edition of our usual racecard free of charge.
"The souvenir Young Racegoer's racecard is a simple idea to help make this very traditional sport more accessible to the younger generation."
Seven races will take place throughout the day with a huge £80,000 of prize money on offer for the competitors.
The winner of the main feature race, Mackie's Summer Sundaes Handicap Chase, will win £20,000.
The event is open from 11.30am with the first race at 2pm and the last at 5.15pm.
Under 18s can enter for free with grandstand tickets at £20 for adults.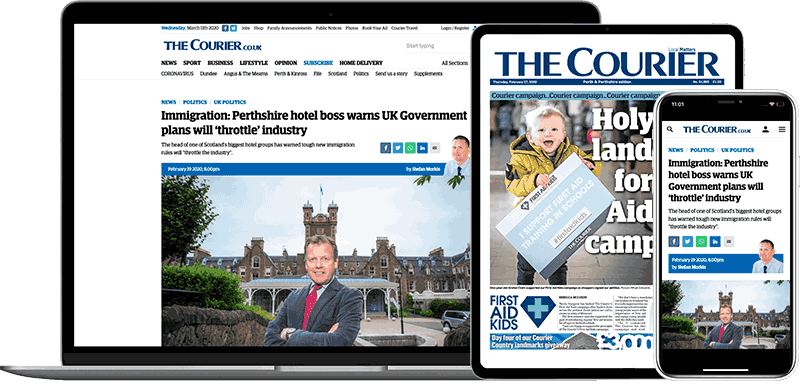 Help support quality local journalism … become a digital subscriber to The Courier
For as little as £5.99 a month you can access all of our content, including Premium articles.
Subscribe