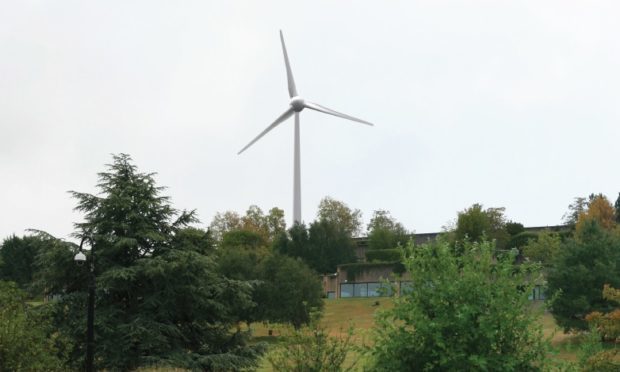 One of Perth's biggest employers has revealed plans to install a wind turbine at its "iconic" headquarters.
The landmark Aviva building at Pitheavlis, next to the Broxden roundabout, was recently awarded listed building status, protecting it for future generations.
Now bosses are planning to erect a turbine larger than the Wallace Monument at the site.
The 250 ft structure would provide enough electricity to power nearly 500 homes.
The proposal will be unveiled to the public at an open day on Tuesday.
Feedback from residents will be used to draw up a planning application, which is likely to be submitted before the end of the year.
A spokesman for the firm said: "Aviva takes climate change very seriously and we want to do all we can to try to reduce global greenhouse gas emissions.
"We strongly believe that where it is feasible to produce green energy on our sites we should be reinvesting to make the business as economically and environmentally sustainable as possible for the future."
He said: "The wind turbine proposal on our Perth site is central to our goal of using 100% locally generated green energy, which is supported by the solar panels we have installed."
The company has been undertaking a range of studies in preparation for the turbine, including environmental noise monitoring and landscape assessment.
The spokesman said: "We will work closely with, and listen to, the local community on this proposal, including an open invite to visit our Perth office on Tuesday to see the plans and speak to the people involved."
The open day will run from 2pm to 7pm on Tuesday, July 24 at the Aviva Perth site, while comments can also be left at dedicated website aviva-renewables.co.uk.
Aviva said the turbine will help slash emissions, including about 800 tonnes of carbon dioxide each year.
The Aviva building was opened in 1983 as part of a major expansion of the city.
Awarding it Category A-status, Historic Environment Scotland (HES) said the modernist structure was "among the finest of Scotland's commercial office buildings of its period".
Head of designations Elizabeth McCrone added: "The Aviva building is a fascinating example of high quality office architecture from the 1980s."
Once a planning application is submitted, HES will be asked for its views on the turbine proposal.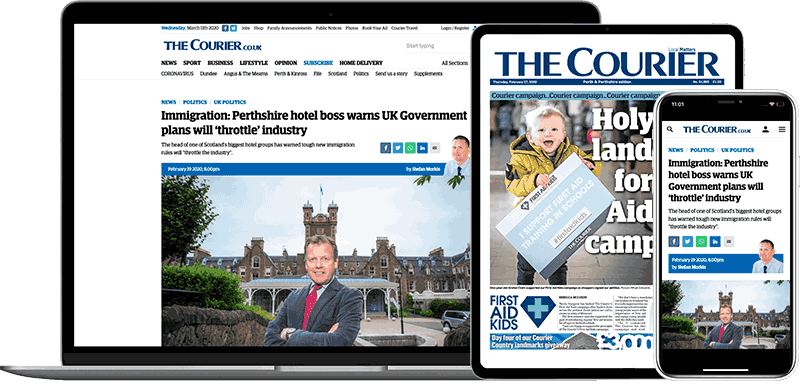 Help support quality local journalism … become a digital subscriber to The Courier
For as little as £5.99 a month you can access all of our content, including Premium articles.
Subscribe