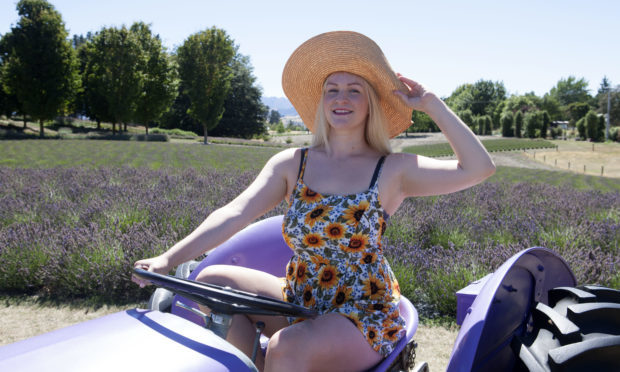 A Perth comedian whose new show took her on a journey through the minefield of online dating may finally have found true love.
Drawing up a plan for her Edinburgh Festival performance, Samantha Hannah set herself a challenge — to find a husband in a year.
The 32-year-old decided to use dating app Tinder to secure as many matches as possible and record the experience for her one-woman show.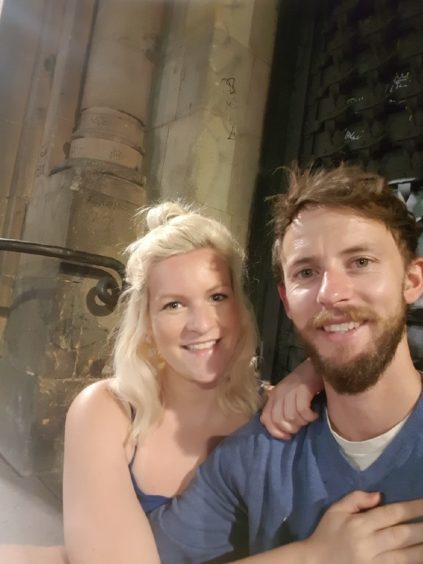 After a series of sometimes bizarre and hilarious encounters, she has finally secured what could be her perfect match.
She found boyfriend Toby while he was doing his own Tinder experiment, trying to determine how the app's algorithm works.
Samantha said Toby will be in the audience during her free four-day Fringe show at Edinburgh's Free Sisters and she is considering involving him in the show in the most romantic way possible.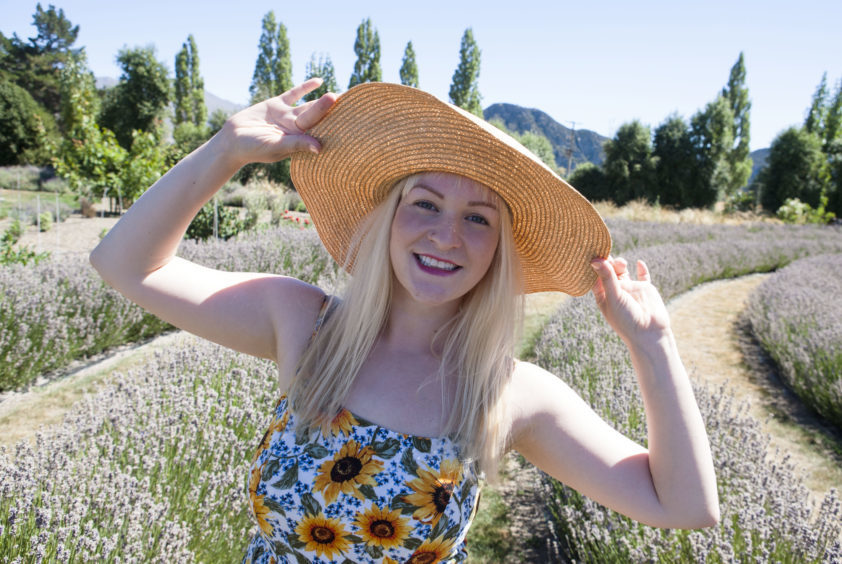 Samantha, who moved to London after studying performing arts at university, said: "I did a lot of comedy with the Perth Youth Theatre when I was growing up.
"About four years ago, I decided to take a break from gigging and went travelling.
"I ended up at an open mic night in New Zealand and while I was there, I started thinking I should get back into comedy. I started thinking about what kind of show I could do.
"It was a bit of a joke at the time, but people were always asking me why I was travelling about so much and why I wasn't settling down.
"I thought: 'Fine., why don't I set myself a deadline? I'll give myself a year to find a husband'."
As the idea grew, Samantha created a Tinder profile. "I posted that I was writing a show called How to Find a Husband in a Year, and asked if anyone wanted to help me out," she said.
"I decided to say yes to every single person who contacted me and I was making matches with people all over the place."
She said: "I was really suffering for my art. I went on all kinds of strange dates while I was travelling around Australia and New Zealand. I kept a record of everything that happened for the show.
"Eventually, I thought I've been doing this experiment for ages and I've got enough funny stories, so maybe I should stop. It had been great for the show, but not the best for my sanity.
"I thought I would log in just one more time. I matched with this man called Toby, who was in London, some 12,000 mile away.
"It turns out he was investigating the workings of Tinder, and looking at the algorithm. He just happened to find me while he was searching the Wellington area, which is where he is from.
"He's my boyfriend now and we're both really happy. He is going to be at the show and – given that I've still got a month left of my experiment – it would be a good time to ask him a certain question.
"But I haven't made up my mind yet. We'll have to see what happens."
Samantha hopes to expand the show and take it on the road next year.