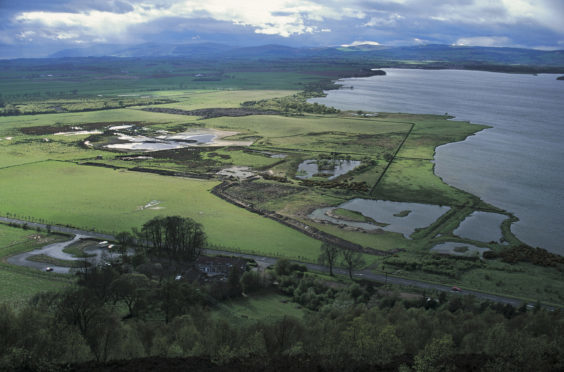 The romance of Shakespeare will be brought to the shores of Loch Leven on Thursday night for an outdoor show.
The unseasonal The Winter's Tale will be performed at the Kinross nature reserve by the Festival Players Theatre Company, which specialises in open air shows.
Written by Shakespeare in his later years, The Winter's Tale is a mix of drama and comedy, to be presented in full costume by an all-male cast of just six.
Rachel Gooday, visitor experience officer at the nature reserve run by RSPB Scotland, welcomed the theatre company back to Loch Leven, where they have run successful performances in the past.
"It's brilliant to have the Festival Players returning to Loch Leven once again," she said.
"The beautiful loch view provides a great backdrop to the performance, which this year I believe even includes a bear.
"It is perfect entertainment for a summer's evening and a unique event that's not to be missed."
The Winter's Tale features Leontes, King of Sicilia who, sparked by an obsessive envy, sets in motion a train of events which brings jealousy, joy, revenge and romance to two kingdoms and two generations.
The Loch Leven performance is one of 70 in the Festival Players' tour across the UK and Europe. Their previous shows have included Macbeth, Hamlet, Romeo and Juliet and a Midsummer Night's Dream.
They arrive in Kinross after a performance in Montrose.
The production company was formed in 1986 for the Three Choirs Festival before becoming a company in its own right.
The show starts at 7pm and attendees must bring their own seating. Picnics, blankets and warm clothing have also been suggested by organisers.
Booking is essential and can be done by calling the reserve on 01577 862355.