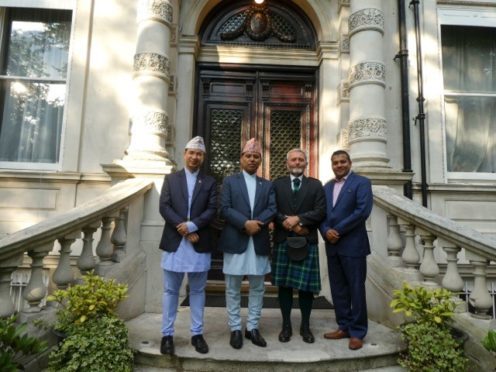 A Perthshire man who builds earthquake-resistant homes in Nepal has been at the centre of a bid to bring tourists back to the disaster-stricken country.
James Lamb, who lives in Dunkeld, was in Nepal in 2015 when the earthquake struck near the city of Kathmandu in the centre of the country, killing 9,000 people and injuring nearly 22,000 more.
The former teacher runs a Mount Everest tour company, Tengboche Trekking, with all profits going to charities chosen by local people. He juggles this with his own charity, The Little Sherpa Foundation, which aims to support vulnerable children who have lost their parents in the Himalayan mountain range.
Three years after the disaster, Nepalese ambassadors have launched a campaign to attract tourists back to the south-Asain country.
James, a former teacher in Fife, gave a presentation about his work at the Embassy of Nepal in Kensington Palace Gardens, London, earlier this month.
He teamed up with London architect Murray Kerr to design holiday accommodation built on stilts, made with local wood but designed to be a specific size which allows them to absorb earthquake energy.
The first house is complete and will host its initial guests in September.
James said: "I was in Nepal when the devastating earthquakes struck and I returned there six months later.
"I soon realised that one way to encourage tourists back was to build earthquake-resistant accommodation.  The project has been long and at times fraught journey but we have just completed a guesthouse to sleep 20 people."
At the Kensington Palace event, James was presented an award by Lord Mohamed Iltaf Sheikh for being a "true friend" to Nepal.
He has been invited back to the Embassy to celebrate national Nepal day on September 25.
James is also keen to strengthen bonds between Scotland and Nepal and last month he attended the Queen's garden party at Holyrood Palace, in recognition of his efforts.
Now, he is working with directors and producers to create a film about Sherpa people and their culture, which he hopes will also boost tourism in Nepal.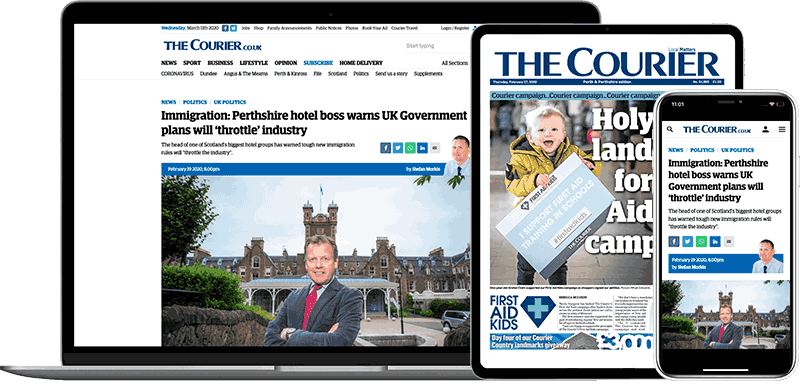 Help support quality local journalism … become a digital subscriber to The Courier
For as little as £5.99 a month you can access all of our content, including Premium articles.
Subscribe