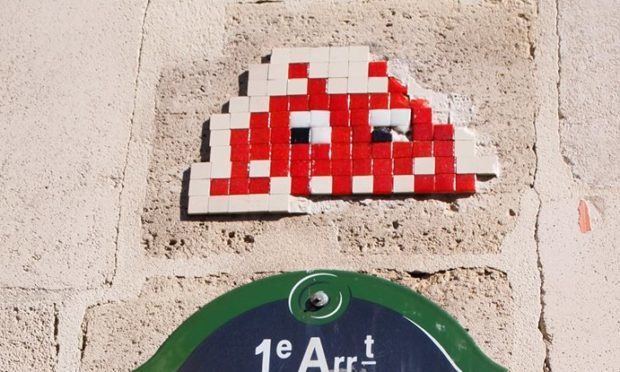 About 25 years ago, there was an invasion on the streets of Paris.
Although not many people noticed at the time, tiny colourful aliens and spaceships began appearing in alleyways, under bridges and above doorways.
It was an onslaught that would spread across the globe.
The unusual creatures were mosaics designed to look like vintage video game characters and they were the work of a street artist only known as Invader.
Invader has gone on to work on similar projects in nearly 70 cities across 33 countries.
His work has been displayed at exhibitions in galleries and there is even a smartphone app which rewards points to fans who find some of his more obscure creations.
Like Banksy, nobody is really sure who Invader his. His parents apparently think he works as a tiler in the construction industry.
Perth's own art invader has sparked a fierce debate about freedom of expression.
Ian Cuthbert Imrie has been told to take down his 10ft tall paintings of John Lennon, Michael Jackson and David Bowie, after he installed them on the side of a Mill Street building without the proper consent.
Like all art, some people love it and others aren't so keen.
But the bigger question is, should they be allowed to stay?
And if they become fixtures, is this going to set a precedent for other artists? Could Perth be at the dawning of a artistic free-for-all?
Street art can be a thorny subject. For some, it's hard to differentiate between a worthy piece of provocative artwork and a party balloon-style sketch of someone's nether regions.
But done properly, good street art can be a tourist magnet and even profitable. Rundown areas of cities can be transformed by colourful murals, like the work of Sam Bates, aka Smug, in Glasgow.
If Perth is serious about becoming one of Scotland's cultural hotspots, it will need to think about stepping onboard the graffiti gravy train.
Brightening up drab empty walls and darkened alleys with eye-catching graphics could inject some much needed punk rock into the place.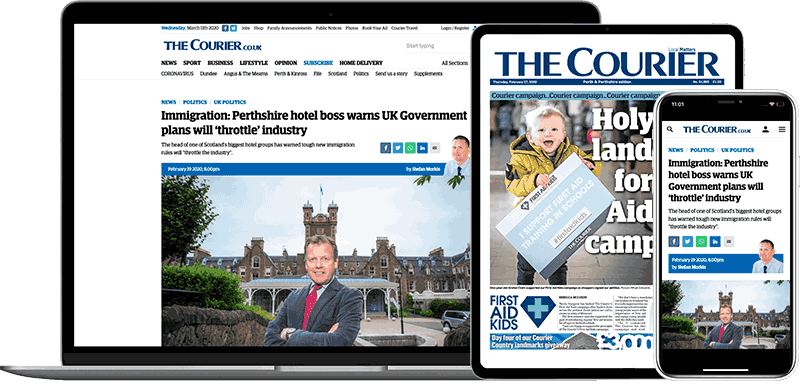 Help support quality local journalism … become a digital subscriber to The Courier
For as little as £5.99 a month you can access all of our content, including Premium articles.
Subscribe