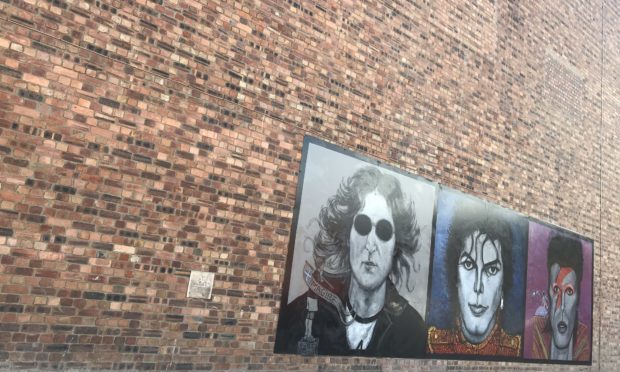 A giant £30,000 artwork could tower over Perth as part of the city's most ambitious public art project, The Courier can reveal.
Council bosses are working on plans for a huge piece of street art, which they hope will bring international attention to the city.
And they want to use the same city centre wall that local artist Ian Cuthbert Imrie has decorated with unauthorised paintings of dead rock stars.
The competition to find an artist for the work is expected to launch this weekend.
The project is being spearheaded by Perth and Kinross Council and partners Culture Perth and Kinross as part of the ongoing transformation of Mill Street into a cultural quarter.
It will be funded as part of the multi-million-pound City of Lights scheme which also aims to illuminate landmark buildings and reinvigorate the city nightlife.
Culture Perth and Kinross chief executive Helen Smout believes the project will be a first for Scotland.
"As far as I know, it will be the first time that art and lighting technologies are used together in such an innovative way," she said.
"Our hope is that the artwork will change after dark."
She said: "This will be a real game changer for the city. The amount of investment that's going into this shows how significant it will be for Perth.
"Something like this could generate international attention."
She said the move had been inspired by work in other cities, including huge photo-realistic murals on the streets of Glasgow by artist Rogue One and projected videos of wildlife in Los Angeles by artists Lauren Strohacker and Kendra Sollars.
"What we want is something original, something you won't find anywhere else," she said.
"The wall on Mill Street is a great location as it will be seen by shoppers, visitors to the museum and new city hall, as well as people going to and from the concert hall and theatre.
"Mr Imrie's work has proved popular with a lot of people, and we will be looking at moving them to a new location."
The contest will be launched on social media and artists will have just eight weeks to submit their proposals.
The work will be judged by an expert panel, including representatives of Perth College, and interviews will be carried out in October.
If all goes to plan, the work could be in place by the end of March next year.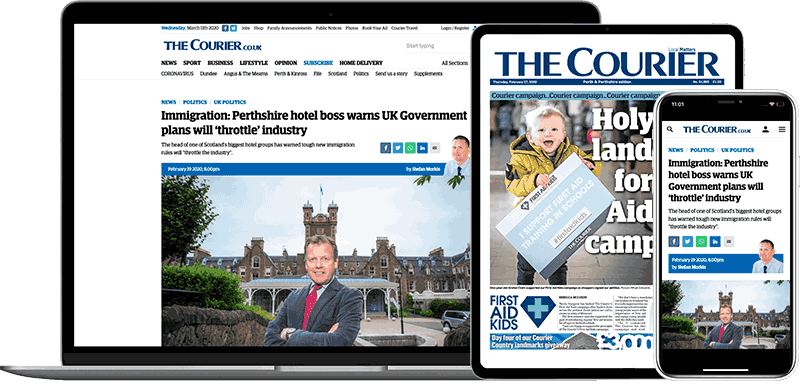 Help support quality local journalism … become a digital subscriber to The Courier
For as little as £5.99 a month you can access all of our content, including Premium articles.
Subscribe