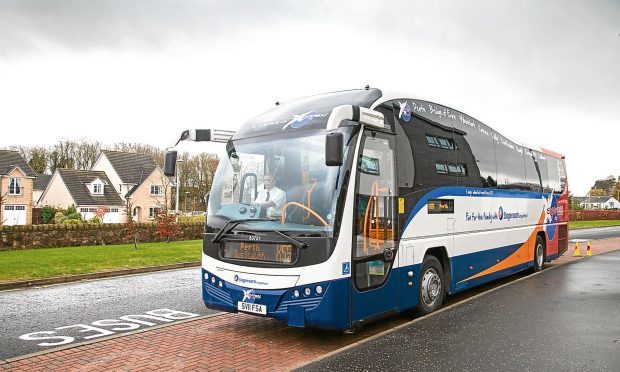 Councillors and residents have urged Perthshire firm Stagecoach to improve services for disabled users between hospitals in Perth and Dundee.
The bus service has recently splashed out £1.4 million to improve wheelchair accessibility across the east of Scotland.
The summer investment has welcomed five new low access coaches on the route between Perth and Edinburgh to give disabled users easier access.
Tayside users say similar buses should be added between Perth Royal Infirmary and Ninewells Hospital.
Scottish Liberal Democrat councillor for Perth South, Willie Wilson, said disabled residents have not been able to get to the hospital and have been forced to trek across town for a different service.
He said: "We notice that Stagecoach have recently spent £1.4million on a fleet of five brand new luxury coaches for the X56 route from Perth to Edinburgh, with a better level of access, plenty of wheelchair space and an easily operated physical ramp.
"Whilst welcoming the improved coaches for the X56 route, I am at a complete loss as to why this is a priority for Stagecoach.
"The X7 service, the key route between Perth Royal Infirmary and Ninewells Hospital, is still blighted with coaches that are completely unsuitable for the disabled.
"What the people of Perth and, indeed, Dundee expect and deserve is a decent low level access bus that provides a comfortable journey between the two hospitals.
"Stagecoach's answer is that anybody who is not happy with the X7 should take a different bus.
"Why should disabled people, young families and the elderly have to take a second class service and trundle through the whole of the Carse of Gowrie to gain access to either Ninewells or Perth Royal Infirmary?
"We continue to find the current situation completely unacceptable."
Local campaigner, Liz Barrett, has worked closely with Mr Wilson in local communities to gain public perception.
She said: "Willie and I have received scores of petition responses, calling for replacement buses, which we will be passing on to Stagecoach.
"Many residents shared their shocking experiences in trying to use this service and the additional stress it caused at a difficult time for them and their loved ones.
"Some found they could not use this service at all when they needed it.
"We will continue to press Stagecoach for better coaches to be provided.
"They appear to have the financial capacity – all they need is the will to actually act."
A spokesperson for Stagecoach East Scotland said: "The X7 vehicles fully meet DDA standards and the wheelchair space on the vehicle is accessed in the same manner as any other accessible vehicle, via a ramp deployed by the driver.
"The larger coaches used on the X7 service are required to meet the high level of demand for the luxury service therefore substituting these coaches for an alternative vehicle type would not provide sufficient capacity on the route.
"Passengers also have the option to use service 39 which operates regularly using conventional low floor buses and serves as a great alternative between Ninewells Hospital and Perth Royal Infirmary."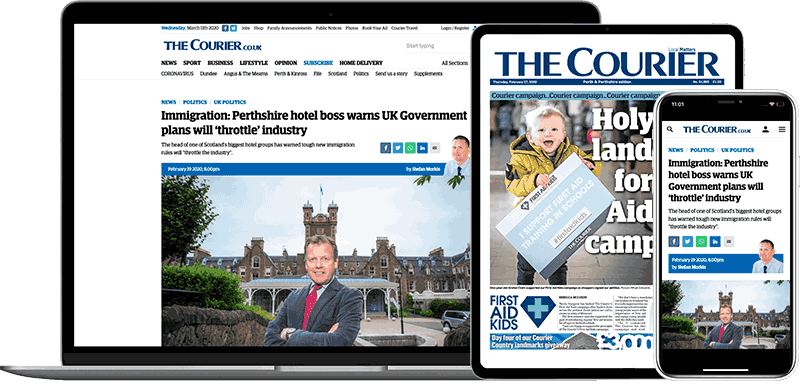 Help support quality local journalism … become a digital subscriber to The Courier
For as little as £5.99 a month you can access all of our content, including Premium articles.
Subscribe