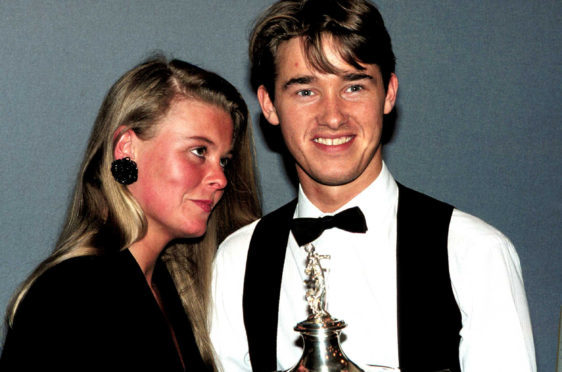 Snooker legend Stephen Hendry's ex-wife said she had to sell wedding china and jewellery to set up a fashion shop in Perthshire.
Mandy Hendry opened Ruby's, a fashion boutique in Auchterarder, with friends in November. She said she had to sell various personal items, including her horse, Ruby, to embark on a career of her own.
The pair split up in 2013 amid claims Hendry, a seven times snooker world champion, had been dating Lauren Thundow, a former children's entertainer. The couple now live in the south of England.
Mrs Hendry has previously stated she was "heartbroken" when her former husband left the marital home near Auchterarder. But her friends are claiming she has focused on setting up the fashion shop in the Perthshire town, and say she is "loving her life" now.
"Mandy has gone through a really tough time – awful in fact," one friend told the Daily Record.
"But she's loving her life now, making her own way. She's enjoying not living in someone else's shadow."
She continued: "They had a brilliant marriage but it was like being hit by a train when she found out Stephen had been having an affair. However, Mandy's a strong person and a survivor.
"She's worked hard to pick herself up for her sons, whom she loves to bits, and she's really proud of what she's achieved. Nothing has been handed to her on a plate to make this happen.
"It frustrates her that people might think differently. She's done it all by herself and that feels really good."
She was unavailable for comment on Monday when approached by The Courier.
Mandy and Stephen Hendry met as teenagers in 1984, where they were attending a snooker competition at a holiday camp. They married in Perthshire in 1995.