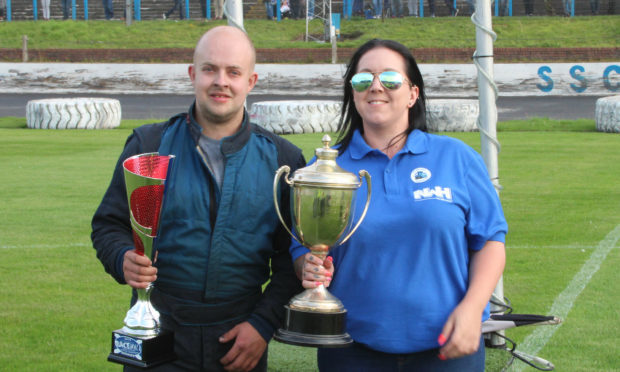 The taste of sweet success has been followed by some bitter pain for one Perthshire race car driver.
Ian McLaughlin, from Auchterarder, won his first Racewall Scottish Championship in Cowdenbeath over the weekend.
The 28-year-old car mechanic beat off competition from 24 participants to take home the coveted prize.
However, the victory has taken its toll on Ian's body, with two broken ribs and a broken shoulder blade to show for his fruitful efforts.
During the final corner, Ian's car smashed into the side wall before crossing the finishing line.
Despite spending the winning night in a hospital bed, the car enthusiast said the pain was all worth it.
Ian said: "This is my first ever Scottish Championship title.
"I have been racing since I was 10 years old and have worked really hard to get to this position.
"You get the odd sore arm in these events, but I've never had anything like this. These things can happen but they are usually pretty rare. I can't think of the last time anyone had any injuries like this.
"I remember the whole race. On the last corner there were four of us all going for the win and most of us ended up hitting the wall before I managed to nip in for the win. Everyone else is fine.
"After the race, I felt a bit sore and I took part in the medal presentation.
"It wasn't until after the ceremony that we decided to go to hospital and we found what happened.
"With it being my first title, the crash and broken bones were all worth it."
The 38th staging of the annual Scottish Championship took place at Cowdenbeath's Central Park on Saturday.
The event involves stock cars racing around an oval shaped track, similar to the huge NASCAR events in the US.
With another 12 months until the next national event, Ian has set his sights on returning for more glory and admits the injury has not put him off racing.
He added: "The hospital will get back in contact with me to see if operations are needed.
"I have been full of messages of support, from people congratulating me on the win and seeing how I'm getting on.
"I reckon I will be out for around two months, but after that I will be straight back out hoping to win more titles. The crash definitely won't put me off racing again."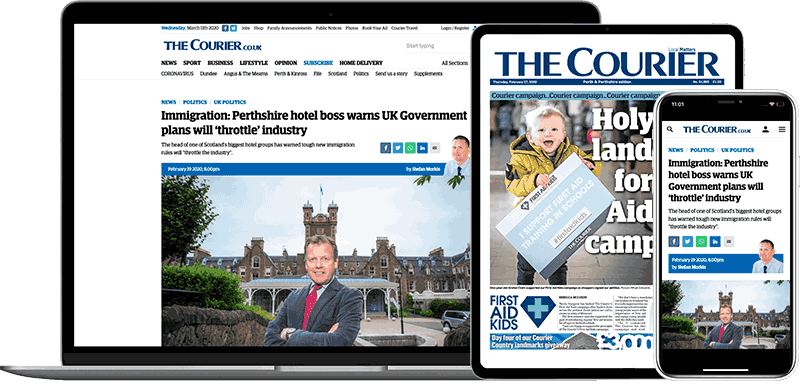 Help support quality local journalism … become a digital subscriber to The Courier
For as little as £5.99 a month you can access all of our content, including Premium articles.
Subscribe