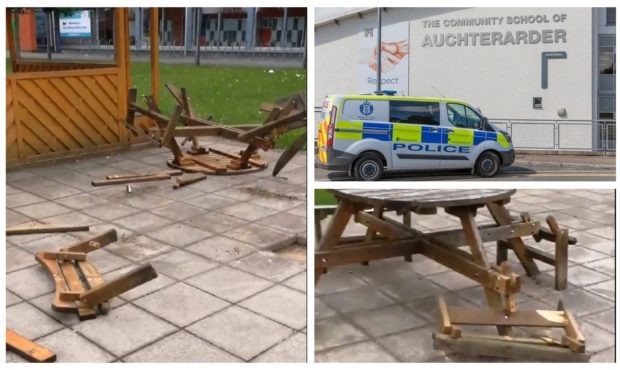 A Perthshire mum has hit out at "mindless" vandalism after a school's outdoor furniture was destroyed.
Furious Carole Hanslip was horrified when she discovered the destruction at the Community School of Auchterarder, where her son is a pupil, at the weekend.
Absolutely sickened by this today. pic.twitter.com/A3G2OTVa43

— Furious, 53. (@Carolehanslip1) August 5, 2018
Vandals ripped the wooden tables and benches from the ground and left broken bottles in the courtyard.
The 53-year-old, who also works at the 3-18 campus, came upon the mess while she was walking her dog on Sunday.
"I absolutely couldn't believe it," she said.
"They have been smashed to smithereens, they're completely irreparable.
"The benches have only been there for about two or three years and now they have been ruined because of mindless vandalism."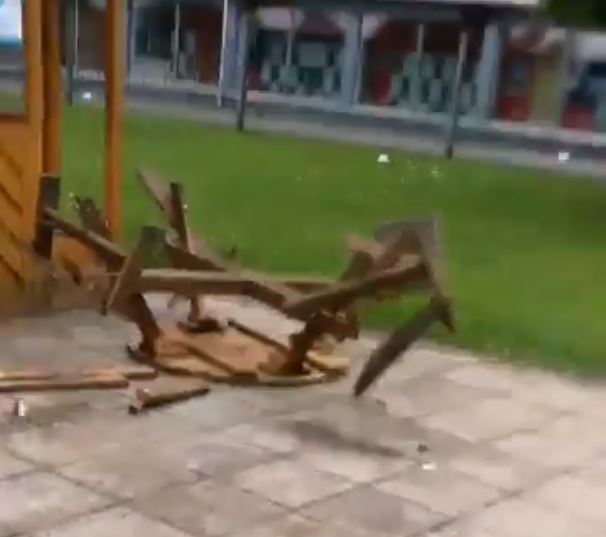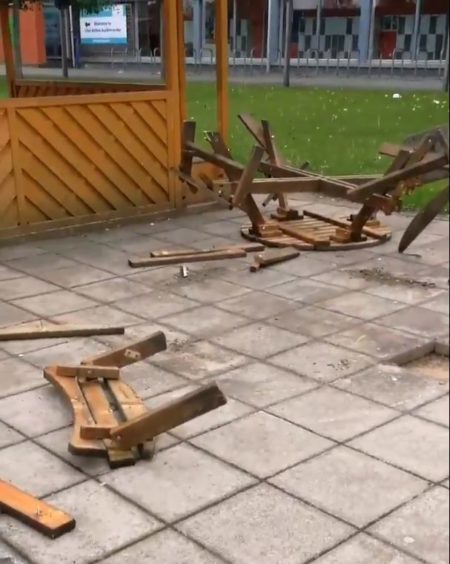 The furniture was fixed to the ground and it would have taken a great deal of force to wreck it.
Mother-of-two Ms Hanslip said she was concerned that the person or people responsible might go on to cause more damage elsewhere.
"I noticed the bottles first but you do see that fairly regularly but I was so shocked when I saw all of the benches like that," she said.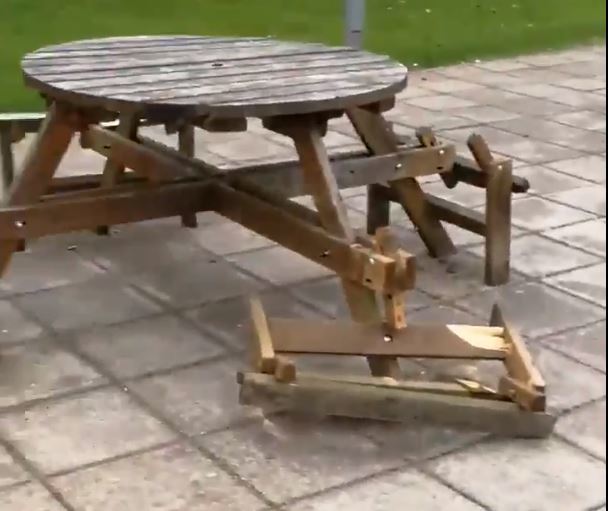 "Judging by the sheer force they would have needed to do this much damage, it must have been quite a violent act.
"I would be concerned about what else they can do if they can act with so much aggression and violence to some school benches.
"I hope whoever is responsible is caught and there are consequences."
CCTV cameras are installed at the school but Perth and Kinross Council was not able to say if they were switched on over the weekend.
Ms Hanslip has reported the damage to both the police and the council and believes it had already been reported by another Auchterarder resident the previous day.
The council said it was aware of the incident but was unable to comment further.
Tayside Police did not respond to a request for comment.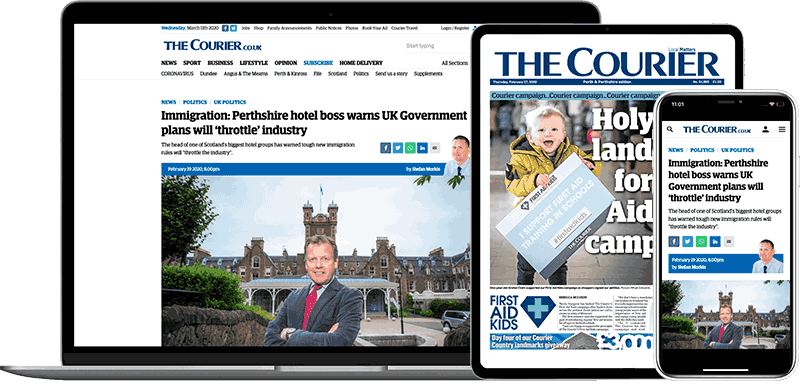 Help support quality local journalism … become a digital subscriber to The Courier
For as little as £5.99 a month you can access all of our content, including Premium articles.
Subscribe