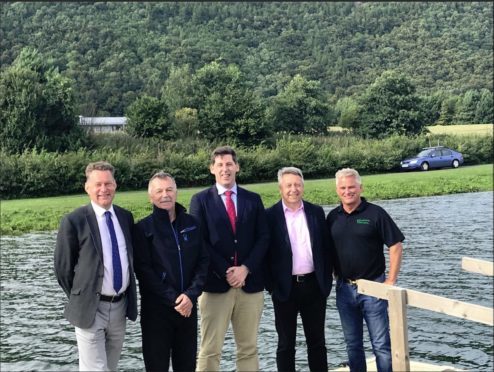 The River Tay may be the key to boosting tourism in Perthshire, according to one of Scotland's most senior politicians.
Lord Duncan, under-secretary of state for Scotland, visited the country's longest river on a fact-finding mission on how to use the Tay to attract tourists.
During the trip, Lord Duncan visited the Willowgate Activity Centre with Mid Scotland and Fife MSP Murdo Fraser and Councillor Angus Forbes.
The owners of Willowgate have built a thriving business on outdoor activities around the River Tay and it is hoped more will follow.
Mr Fraser said: "It was great to meet with the management at the Willowgate Activity Centre to learn more about what they do and their plans for the future.
"Developing and diversifying the Perthshire economy is a huge priority and it was good to showcase Willowgate to Lord Duncan whilst discussing new economic opportunities and how the UK Government can support these.
"The staff at Willowgate have worked hard to provide a unique leisure business and I hope they continue to grow in the coming years.
"Ultimately, we need to think creatively when it comes to the economy and the River Tay is good starting point when it comes to increasing the value of leisure tourism in the area."
This was echoed by Mr Forbes, in whose Carse of Gowrie ward Willowgate sits.
He said: "I was delighted to welcome Lord Duncan to the Carse of Gowrie, along with local MSP Murdo Fraser.
"Lord Duncan was keen to visit Willowgate and see what the opportunities are for future expansion and development of the River Tay.
"Economic development is important to this area and organisations like Willowgate are at the heart of that so I was really pleased to learn that they are doing so well and have exciting plans for the future.
"The River Tay is a huge asset to Perth and a large part of it is in my ward so it's important we think creatively about how we use that asset for the benefit of all residents of Perth and Kinross."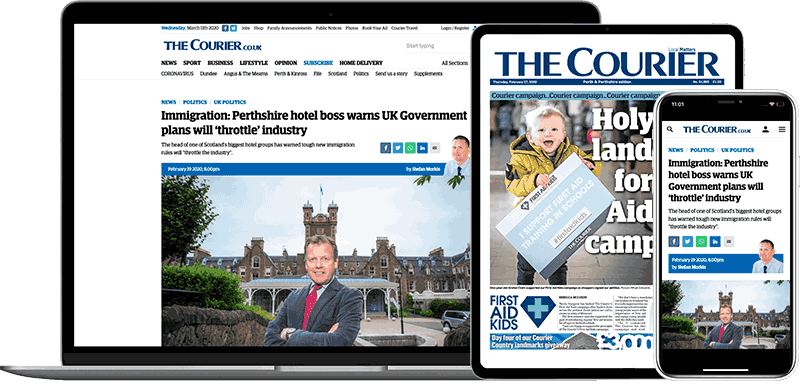 Help support quality local journalism … become a digital subscriber to The Courier
For as little as £5.99 a month you can access all of our content, including Premium articles.
Subscribe