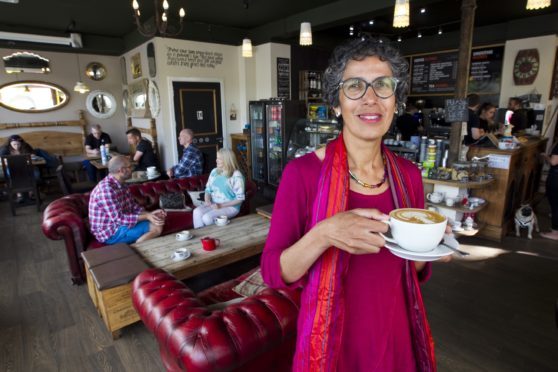 The Perth businesswoman behind a barrier-breaking project which went on to inspire communities across the globe, has been formally recognised by Prime Minister Theresa May.
Rachel Weiss is the founder of the Menopause Cafe, a group which hosts pop-up events to encourage men and women of all ages to address the rarely talked about "third stage of life".
The cafe project evolved earlier this year into a festival, with events around the Fair City.
And it has gone on to inspire similar events across Scotland, England and Canada.
This year, the group became a registered charity, with the BBC's Kirsty Wark as its patron.
Rachel, who is planning more events in Ireland, Australia and America, has now become the latest recipient of the prestigious Points of Light award. The accolade recognises outstanding work by volunteers who make a difference in their community and inspire others.
In her letter of congratulations, the Prime Minister told Rachel: "With the Menopause Cafe you have helped start an important conversation amongst men and women, young and old across Scotland, the UK and internationally.
"Through your hard work, hundreds of people have gained greater knowledge and gained confidence to hold conversations about the menopause."
Rachel, the founder and managing partner at Rowan Consultancy in Perth, said she was delighted to accept the award on behalf of volunteers at the cafe.
"I've loved reading the stories of the other Points of Light volunteers," she said. "Every day around us, ordinary people are giving up their own time and resources to make the world a better place.
"And my one small part in that was, a year ago, in Perth, when I held the world's first Menopause Cafe.
"And now they're being run by volunteers across the country, and internationally – we've had one in Toronto."
SNP MP for Perth and North Perthshire Pete Wishart congratulated Rachel on her award. "Rachel has worked very hard in establishing the Menopause Cafe project and I am pleased to see her get the recognition she richly deserves," he said.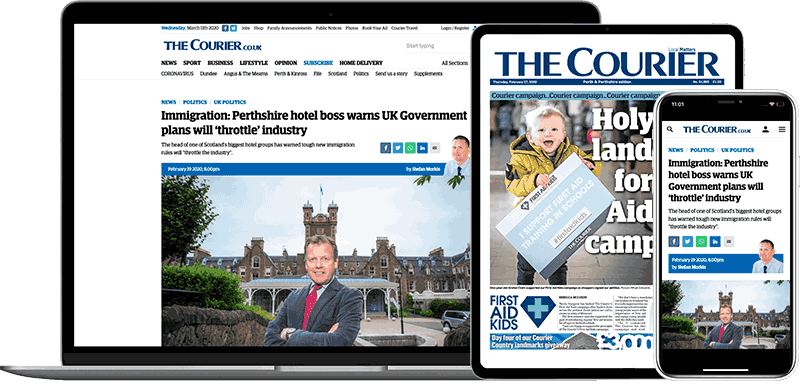 Help support quality local journalism … become a digital subscriber to The Courier
For as little as £5.99 a month you can access all of our content, including Premium articles.
Subscribe