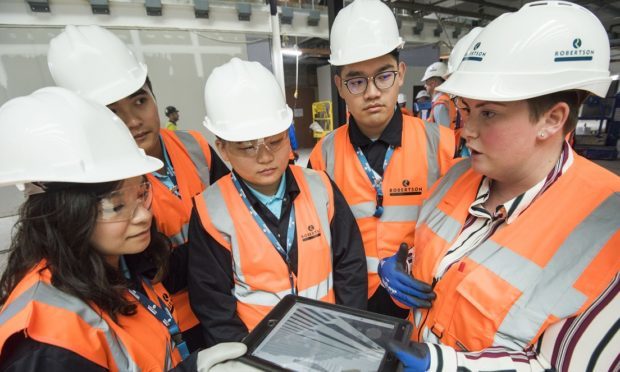 A group of Hong Kong apprentices touched down in Perth to help with the construction of a multi-million-pound school.
Part of a collaboration with Forth Valley College, 15 trainees from the vocational training council in Hong Kong visited Bertha Park High School.
The group visited the school, which is currently under construction and part of the £1 billion revamp of Bertha Park, as part of their three-week programme to understand more about innovations, technologies, building techniques and apprenticeships across Scotland.
Local construction firm Robertson's joined the apprentices at the school to help with their learning programme.
Intern Ailsa Howie and civil engineer Craig McArtney from Robertson's Dundee office, helped the students during their visit to Perth.
As well as the trip to Berta Park, the students were also taken to two Robertson sites in Edinburgh.
They included the new £12 million training centre for the Scottish Fire and Rescue Service and the £12.8 million refurbishment of 10 George Street ahead of Standard Life moving into the building.
Gemma Gourlay, Robertson's director of social sustainability, said: "We were delighted to support Forth Valley College with this learning programme.
"We provided the students with visits to three very different projects being delivered by our project teams, each using digital technology and modern construction methods in different ways.
"Robertson's Digital Construction Strategy has seen us embed technology across the full project lifecycle to help deliver greater project certainty by enabling data driven decision making.
"The students really benefited from the visits and provided our project teams with some interesting questions."
There is currently no plans for students at Forth Valley to travel to Hong Kong for a return visit, although it is hoped that more connections can be made between the college and the apprentices.
Andrew Campbell, international development manager at Forth Valley College said: "It's fantastic that Robertson was able to support the site visits with each providing a great experience for the group.
"Forth Valley College pitched to host the three-week programme back in January.
"As part of our bid, we wanted to showcase college expertise in training and education, as well as the expertise and capability of the Scottish construction and engineering sectors and the benefits of education and industry working together."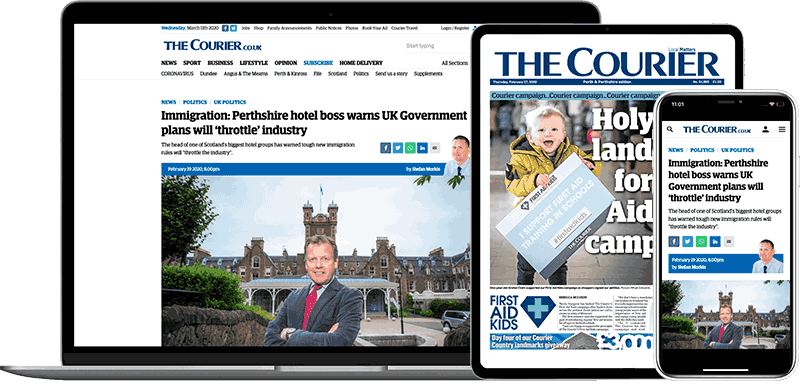 Help support quality local journalism … become a digital subscriber to The Courier
For as little as £5.99 a month you can access all of our content, including Premium articles.
Subscribe