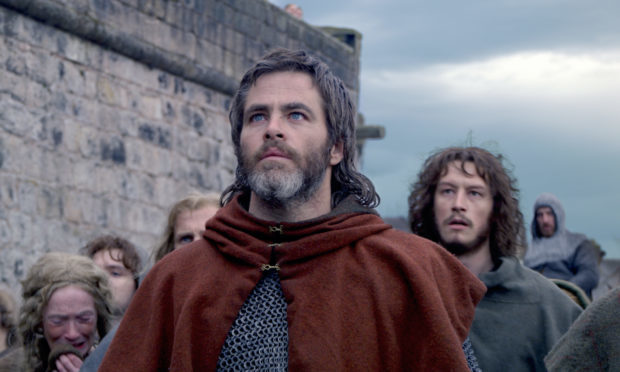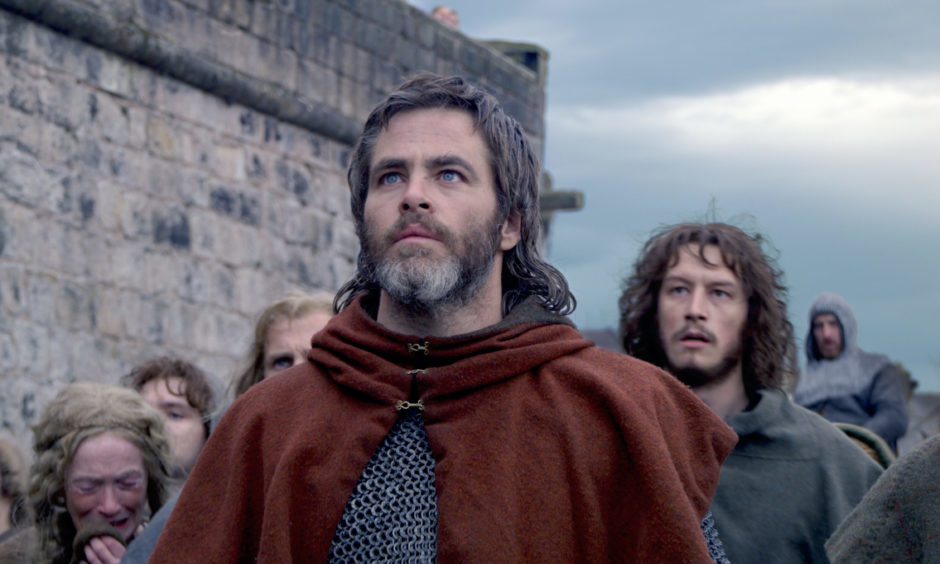 The world premiere of a highly-anticipated film about legendary Scots king Robert the Bruce, directed by a Perthshire filmmaker, will take place in Canada.
Outlaw King – which was made by local filmmaker David Mackenzie, who studied at Dundee's Duncan of Jordanstone College of Art and Design – will be shown for the first time as it opens the 43rd Toronto International Film Festival (TIFF) on Thursday, September 6.
The movie, parts of which are believed to have been filmed in Perthshire, is one of Scotland's biggest ever productions.
Other Scottish filming locations include Doune, Aviemore, Linlithgow Palace and Glencoe.
The historical epic, which is being distributed by Netflix, stars Star Trek actor Chris Pine in the lead role alongside Aaron Taylor-Johnson and Florence Pugh.
Reacting to the news that his film would open the festival, Mackenzie said: "Thank you TIFF for welcoming our film into the world. The festival is the perfect launch pad for our realistic epic, and we are delighted to be the first Scottish film ever to open Toronto.
"I cannot imagine a better place to have our world premiere. Scotland and Canada's histories are bound together, forged in the crucible of the struggles of history, bringing this day an affinity and sensibility that I hope will translate to a profound, visceral, and riotously entertaining experience.
"We have an amazing cast and crew working at the top of their game, and we are really looking forward to spreading some Scottish goodwill on the great city of Toronto."
Tiff's director and chief executive Piers Handling said: "TIFF's opening night film, Outlaw King, tells a powerful story that is rich in drama, excitement, romance, and
adventure.
"Audiences are promised a thrilling journey back in time, as David Mackenzie masterfully unwraps history with taut dramatic flare and brings to life the true story
of Scottish hero Robert the Bruce.
"Gripping performances led by Chris Pine and Aaron Taylor-Johnson make this a classic, entertaining, and action-packed festival opener."
Mackenzie and Pine worked together for the Oscar-nominated neo-western crime film Hell or High Water.
TIFF describe Outlaw King as an "epic David-versus-Goliath tale" which follows Robert the Bruce as he "leads a band of outlaws to reclaim the throne from the clutches of the English crown and its army".
Mackenzie received an honorary doctorate from Dundee University in June 2017, some 24 years after his graduation.
National hero Robert the Bruce secured Scotland's independence from England and reigned from 1306 until his death in 1329.
Announcing our #TIFF18 Opening Night Film: @davidhmackenzie's historical epic OUTLAW KING, starring Chris Pine, Aaron Taylor-Johnson and @Florence_Pugh. pic.twitter.com/zmRMI1jzTJ

— TIFF (@TIFF_NET) August 14, 2018
Impressive beardies needed for new Netflix Robert the Bruce drama
The film is due to open in "select" cinemas and on Netflix on November 9.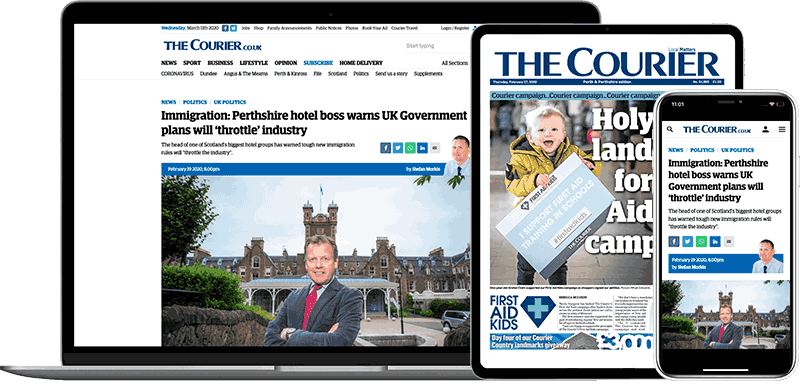 Help support quality local journalism … become a digital subscriber to The Courier
For as little as £5.99 a month you can access all of our content, including Premium articles.
Subscribe