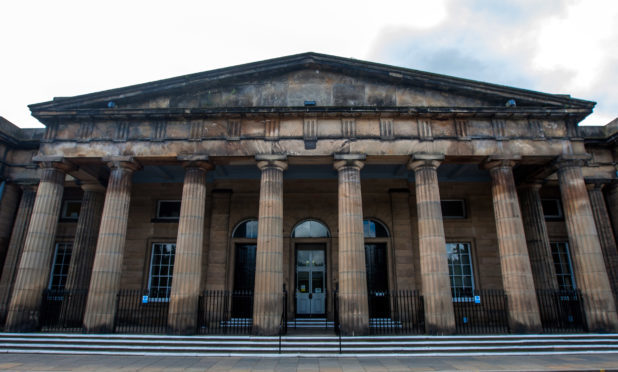 A man responsible for storing fertiliser too close to a burn connected to the River Tay has been fined £1,200.
A spillage on the Bankfoot farm caused pollution to the nearby burn, instantly killing salmon and trout.
Andrew Bailie, operations manager for Digestate Management Services, pled guilty to storing the tank closer than the necessary 10 metres away from water as outlined in law, when his staff were spraying fertiliser at Little Tulliebelton Farm between 21 and 23 September 2015.
On September 21, a kink in a pipe caused a separate tank, attached to a tractor, to overflow, polluting Ordie Burn.
The burn connects to the River Tay north of Perth, which is classed as a special area of conservation due to its salmon population and spawning habitat.
At Perth Sheriff Court on Friday, Sheriff William Wood said 38-year-old Bailie, of Lanark, had broken the law by storing the fertiliser too close to the burn but it was not known whether this made the pollution from the spillage worse.
"It is quite clear there were fatal consequences for the environment but you are not wholly to blame in the context.
"It would be a matter of some debate whether repositioning it  (the storage tank) would have made a significant difference."
The tank had been moved closer to the water to make it easier to reach for lorries supplying the fertiliser, due to poor weather.
The fertiliser contained ammonia, which kills fish almost instantly as it prevents the intake of oxygen.
Procurator Fiscal Fiona Caldwell said it was not known how many fish were killed but it is thought stocks would take up to three years to replenish.
Bailie was "upset, annoyed and distraught" by the death of the fish, according to defence solicitor Paul Santoni.
"This was an extremely unfortunate case," he said.
"The damage to the fish stock rightly caused concern to the public. He accepts that he should have asked them (his staff) to move the tank away."
The pollution was made worse by another spillage at the site, for which Bailie was not responsible.
Scottish Water shut off supplies to 52,000 homes, a hospital, prison and a food manufacturer as a precaution during the incident.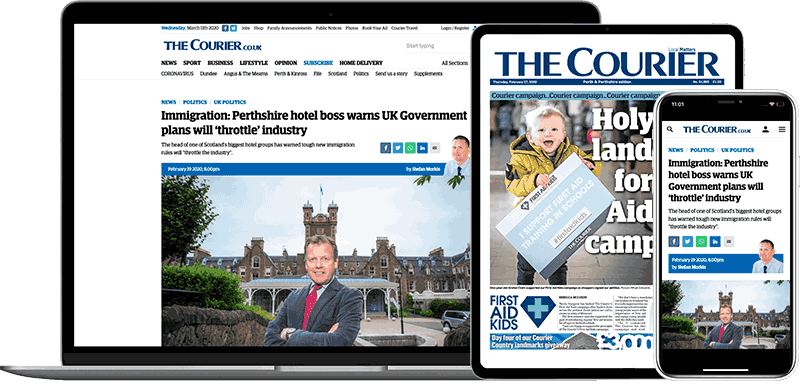 Help support quality local journalism … become a digital subscriber to The Courier
For as little as £5.99 a month you can access all of our content, including Premium articles.
Subscribe