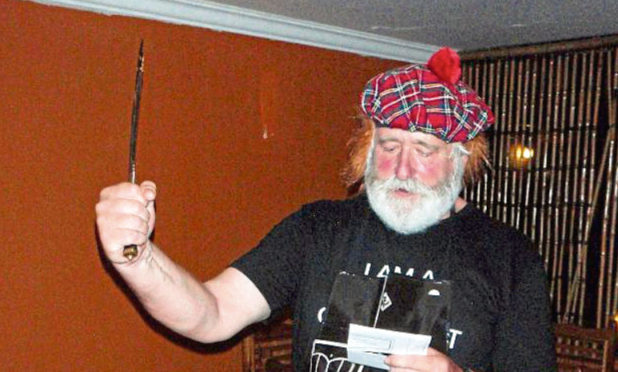 A retired Army officer and international charity worker who liked to play Santa Claus and was photographed with the Queen has been jailed for three years and placed on the sex offenders register for life.
Lieutenant-Colonel Tom Gallagher, from Killin, subjected a "vulnerable" teenage girl to a night of sex attacks.
The 66-year-old, who served with the Royal Engineers and accompanied renowned explorer John Blashford-Snell on a series of scientific expeditions to South America, was told by a sheriff the emotional effects on his victim could last years.
Gallagher, who was photographed guarding the Queen in Germany while he was still a major, played Santa Claus at Killin Primary School in Perthshire and at a local pub.
He took part in Blashford-Snell's expeditions to Ecuador, Costa Rica and Colombia and helped in orphanages in Africa and was pictured on parade alongside Scouts and Guides on Remembrance Sunday while on bail for the offence.
His victim was 15 at the time and cannot be identified for legal reasons.
After drinking in a pub while his wife was away, he crept into the girl's bedroom and subjected her to hours of sexual acts.
The girl, who did not have her phone with her, had to email her parents – who were away at the time – the next day for help.
They rang Gallagher on his landline but he denied what had happened.
After they called police, the girl was taken to Falkirk Police Station while Gallagher, who said he was going to throw himself in Loch Tay, was found and arrested.
He had left his diary open for his wife to find with the date circled and the words "I'm sorry" scrawled on the page.
After a four-day trial at Falkirk Sheriff Court, during which his victim spent more than a day and a half in the witness box, jurors took just 28 minutes to find Gallagher guilty of sexual assault and repeatedly making sexual comments to the girl.
Gallagher, of Manse Road, Killin, had denied the charges, claiming the girl had consented.